Iraq
Middle East
Great Satan US Wants Iraq to End Volunteer Forces' Anti-ISIL Role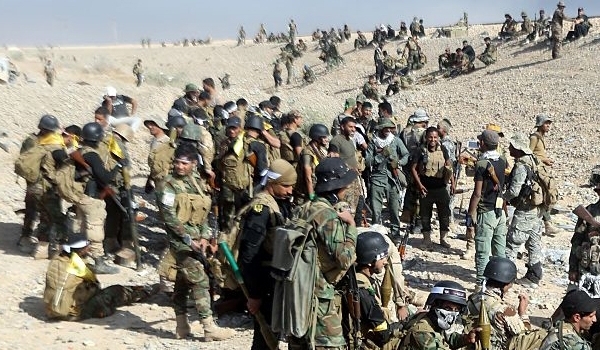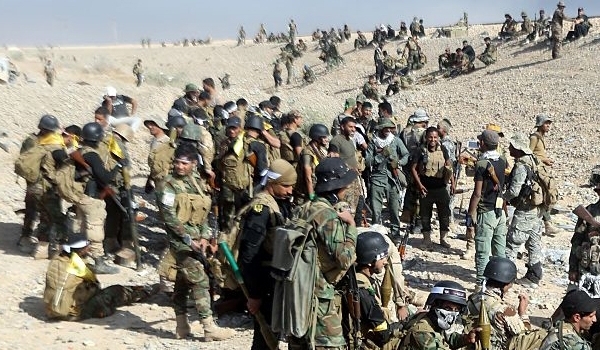 Iraqi security sources disclosed on Saturday that Washington is exerting pressure on the Baghdad government to end volunteer forces (Hashd al-Shaabi) partnership in war against ISIL and dissolve the militia army that has the lion share in the war on terrorism in the country.
"The US government has conveyed the message to the Iraqi government through its diplomats that there is no need to Hashd al-Shaabi forces and their role should come to an end," a senior Iraqi source, speaking on condition of anonymity, told FNA on Saturday.
"Battlefield and security intel indicate that the Iraqi government is also stepping in this path," the source added.
Meantime, the Iraqi volunteer forces have reacted to the leaked intel by warning against any regional and international attempts to put an end to their life and operation.
In relevant remarks in early November, a senior commander of the Iraqi volunteer forces underlined that the US is doing its best to weaken his country's popular forces to block their further advances in key provinces.
"The US is exerting a lot of pressure to weaken the Iraqi volunteer forces and prevent them from advancing towards Salahuddin and Anbar provinces," Hassan al-Sari told FNA.
He said that the Americans are trying hard to prevent the Iraqi volunteer forces from entering and capturing the city of Fallujah that is under the control of the ISIL now.
Al-Sari, however, reiterated that the Iraqi volunteer forces have maintained their readiness and will continue the fight against the ISIL until achieving all their goals.
In late November, Iraqi volunteer forces discovered and seized US-made military hardware and ammunition in captured terrorists' positions.
The Iraqi forces discovered US-made military hardware and ammunition, including missiles, in terrorists' command center in Salahuddin province, informed sources said.
The ISIL Takfiri terrorists currently control shrinking swathes of Syria and Iraq. They have threatened all communities, including Shiites, Sunnis, Kurds, Christians, Ezadi Kurds and others, as they continue their atrocities in Iraq.
Senior Iraqi officials have blamed Saudi Arabia, Qatar, and some Persian Gulf Arab states for the growing terrorism in their country.