Korea
North America
Great Satan US War Secretary says North Korea 'skating close to dangerous line'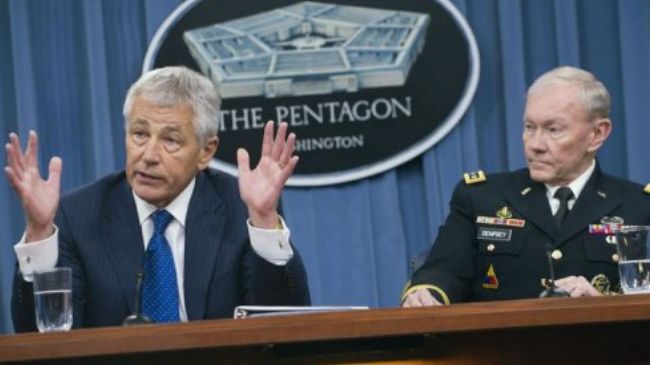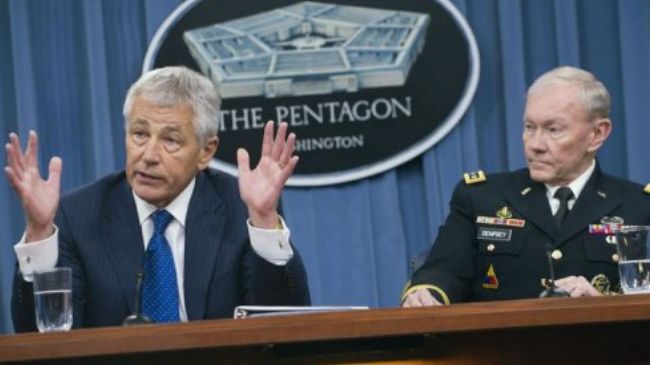 US Secretary of War Chuck Hagel has said that North Korea is 'skating very close to a dangerous line' as tensions remain high on the Korean Peninsula.
Hagel told reporters on Wednesday that Pyongyang "with its bellicose rhetoric, its actions, has been skating very close to a dangerous line."
The US war secretary also expressed Washington's readiness to deal with "any contingency, any action that North Korea may take or any provocation that they may instigate."
Meanwhile, Chairman of the US Joint Chiefs of Staff General Martin Dempsey said at the same press conference, "We have to assume the worst case, and that's why we're postured as we are today."
Also on Wednesday, South Korea raised its military surveillance alert to 'vital threat' after South Korean intelligence said that the North was prepared to launch at least one mid-range missile from its eastern coast.
South Korean Foreign Minister Yun Byung-se warned Pyongyang that it would face a fresh round of UN sanctions if it conducts a new missile test.
The Korean Peninsula has been locked in a cycle of escalating military rhetoric following the participation of nuclear-capable US B-52 and B-2 stealth bombers in recent joint military drills with South Korea.
On March 30, North Korea declared that it was in a "state of war" with South Korea. Pyongyang warned that if Washington and Seoul launched a preemptive attack, the conflict would "not be limited to a local war, but develop into an all-out war, a nuclear war."
Washington has also deployed two guided-missile destroyers in the Pacific to the waters off the Korean Peninsula.