Afghanistan
Great Satan US willing to keep troops in Afghanistan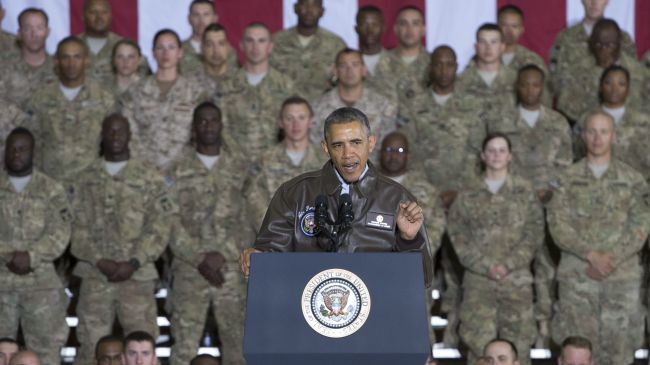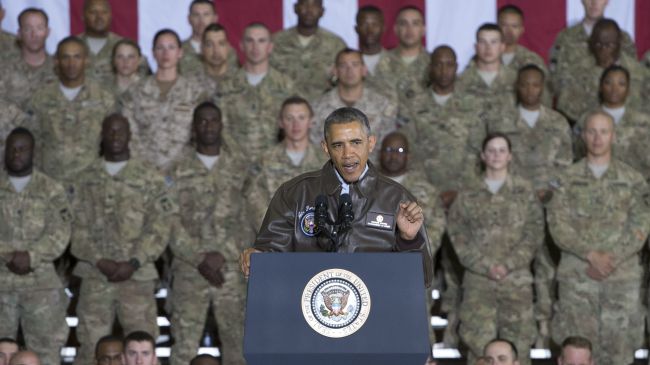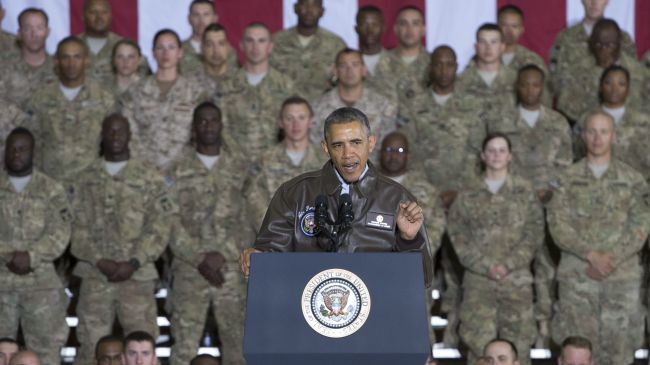 The US president, who made a surprise trip to Afghanistan on Sunday, says his country's longest war will be over by the end of the year but adds Washington will likely maintain its military presence in the war-weary nation.
After arriving at Bagram Air Field, the main US base in Afghanistan, Barack Obama pledged what he called a "responsible end" for the US-led controversial war in Afghanistan.
"After all the sacrifices we've made, we want to preserve the gains that you have helped to win," Obama said while speaking for American troops gathered in an airplane hangar in the base.
"We're at a pivotal moment." "For many of you, this will be your last tour in Afghanistan," the US president said, earning a rapturous applause from the audience.
Obama who refused to go to the Afghan capital and meet with government officials there is said to have plans to keep 10,000 American soldiers in Afghanistan.
The US commander in chief added that he would soon announce his decision about the US military presence in Afghanistan.
The relations between Kabul and Washington have been tumultuous over a security pact, called Bilateral Security Agreement (BSA). The agreement allows the US to maintain its forces in Afghanistan beyond the 2014 deadline.
Despite US pressure, outgoing Afghan President Hamid Karzai has so far refused to sign the pact. Kabul says it needs guarantees that American forces will end their deadly airstrikes on afghan civilians.
Obama also visited wounded American soldiers at a military hospital in Bagram amid allegations of misconduct and mismanagement by Veterans Affairs health facility.
At least 2,181 US service members have lost their lives during the nearly 13-year war in Afghanistan and thousands more have sustained injuries.