Great Satan US, Zionist Entity Forces to Stage Major Joint Drill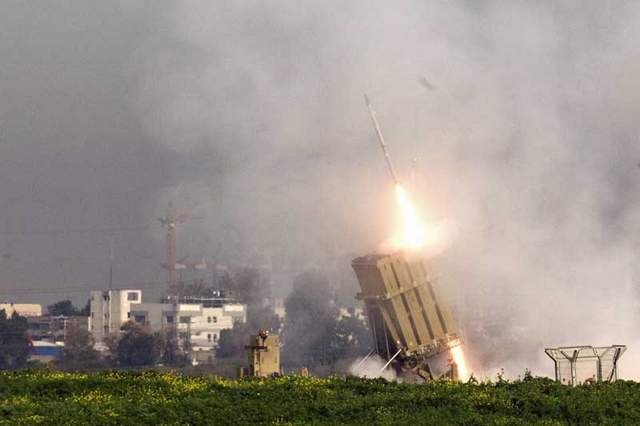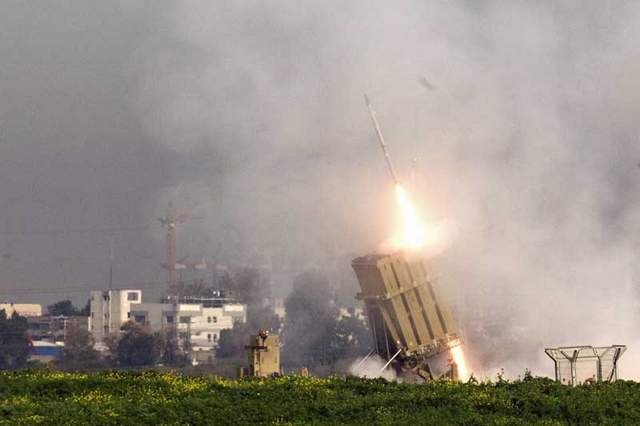 The United States and the Zionist entity are set to launch a major military exercise in a show of unity, despite friction between American and the Zionist leaders over how to counter Tehran's peaceful nuclear program.
The air defense drills, named "Austere Challenge 2012," will unfold later this month and last about three weeks, with 3,500 US troops and 1,000 Zionist forces taking part, officers said Wednesday.
U.S. troops and equipment have begun arriving in the Occupied Territories ahead of what a Zionist air force officer called "the largest exercise in the history of the longstanding military relationship between the U.S. and 'Israel'," Defense News magazine said.
He did not give precise dates, but noted it would begin towards the end of October or early November and last "about three weeks."
"This exercise will improve the cooperative missile defense of Israel and will promote regional stability and help ensure a military edge," claimed American Lieutenant General Craig Franklin, 3rd Air Force Commander, who is overseeing the drill along with his Zionist counterpart, Brigadier General Nitzan Nuriel.
The elaborate exercise takes place at a politically-charged moment, amid the Zionist threats of a pre-emptive attack on Iran, a hotly-contested US presidential election weeks away and parliamentary polls expected in the Occupied Territories within a few months, Agence France Presse reported.
Although the Zionist entity faces rocket attacks out of Gaza and missile threats from Hezbollah's mujahedeen in Lebanon, the main worry for the Jewish state is Iran's growing arsenal of ballistic missiles.
In a report this year to Congress, the Pentagon warned that Iran's missiles could hit the Zionist entity and Eastern European countries, including an extended-range version of the Shahab-3 and a medium-range ballistic missile with a range of 2,000 kilometers.
The missile threat, combined with the fear of Iran's peaceful nuclear program, prompted Zionist authorities in August to test a SMS public alert system designed to warn the population of an imminent attack. 
US Air Strike in Yemen Kills 7 Qaeda Suspects
A drone strike near the southern Yemeni city of Jaar killed at least seven Al-Qaeda suspects at dawn on Thursday, an official in the restive region said.
"A drone, likely American, fired several rockets at a group of Al-Qaeda members northwest of Jaar killing all of them," stated the official, adding seven bodies had so far been recovered.
The United States is the only country that operates drones in the region.
The official, who spoke on condition of anonymity, said Al-Qaeda militants have been trying to position themselves near Yemen's main southern cities to carry out operations against the army and the Popular Resistance Committees, the local militias that fight alongside it.
In May, the army launched an all out offensive against Al-Qaeda in the southern of province Abyan, forcing them to retreat from major strongholds including Jaar and Abyan's capital Zinjibar.
The campaign was backed by US drones which in recent months have been deployed in strikes against Al-Qaeda targets in the south and east of the country.
Thursday's strike was the second such drone attack this month.
On October 4, a drone blasted two cars carrying suspected Al-Qaeda gunmen in the southern province of Shabwa, killing five of them.
Though weakened, the militants still launch hit-and-run attacks on government and civilian targets throughout the country.