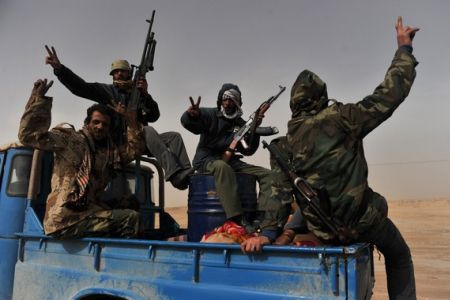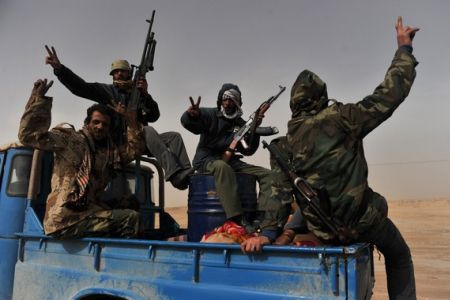 Greek officials say Libyan ruler Muammar Gaddafi's plane has crossed Greece en route to Egypt, as the bloody anti-government revolution in the country continues.
This comes as the revolutionary forces in crisis-hit Libya, the Libyan National Council, have given Gaddafi 72 hours to quit and leave the North African country as he remains defiant and orders his forces to escalate their attacks on the civilians.
The ultimatum report comes as Libyan forces loyal to Gaddafi, using tanks, rockets and warplanes, are stepping up a campaign to root out revolutionaries while most of the eastern cities have fallen in control of oppositions.
On Wednesday morning, beleaguered Gaddafi said that he will not quit, describing members of the opposition National Libyan Council as traitors.
He blamed the revolution against his rule on foreigners, saying foreign elements brainwashed Libyan youngsters to turn against their country.
The embattled ruler further pointed out that anti-regime protesters belong to al-Qaeda and have come from abroad.
In crisis-hit Libya, protesters are demanding the ouster of the long-term despot, Gaddafi.
Reports by human rights groups say that over 6,000 people have been killed so far during the regime's harsh crackdown on anti-government protesters.