Europe
Greece needs growth, jobs to get out of crisis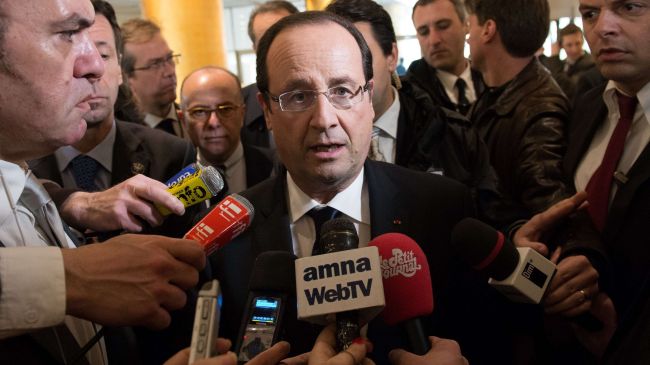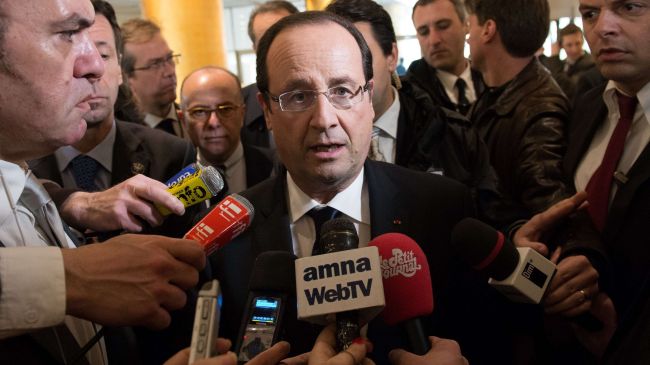 French President Francois Hollande says Greece needs growth and job creation, not just austerity measures to get out of economic crisis.
Hollande made the remarks at a joint press conference with Greek Prime Minister Antonis Samaras in Athens on Tuesday.
"We must make sure that growth and jobs come back in Greece," the French president said. "We need more growth in Europe. That's how we'll reach our public deficit reduction goals."
"I didn't come to sell weapons… we have to show the Greeks solidarity, support and also confidence that will allow growth to come back," Hollande stated.
"Greece should make efforts, it should meet its commitments, but its efforts have been considerable," he noted. "No people in Europe have undergone such a test, so we must be at the side of Greece," Hollande added.
In response, the Greek prime minister praised Paris for supporting his country to let stay in the eurozone.
"France has given us vital support over the past few months to stay in Europe and is supporting us today to exit the crisis," Samaras said.
Greece has been at the epicenter of the eurozone debt crisis and is experiencing its sixth year of recession, while harsh austerity measures have left about half a million people without jobs.
One in every five Greek workers is currently unemployed, banks are in a shaky position, and pensions and salaries have been slashed by up to 40 percent.
Greek youths have also been badly affected, and more than half of them are unemployed.
The long-drawn-out eurozone debt crisis, which began in Greece in late 2009 and reached Italy, Spain, and France in 2011, is viewed as a threat not only to Europe but also to many of the world's other developed economies.