Europe
Greece: There have been 14 demos a day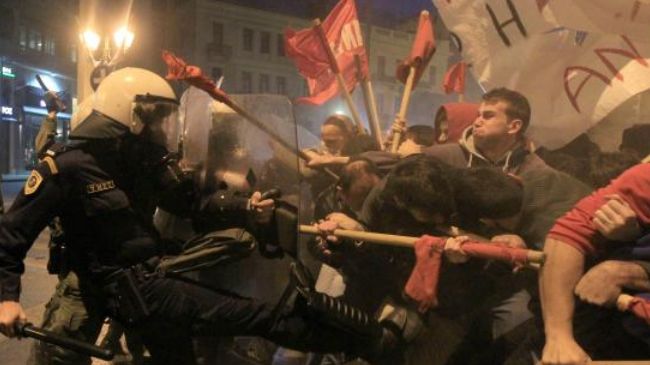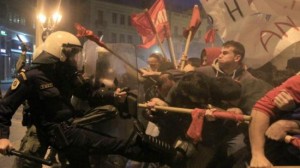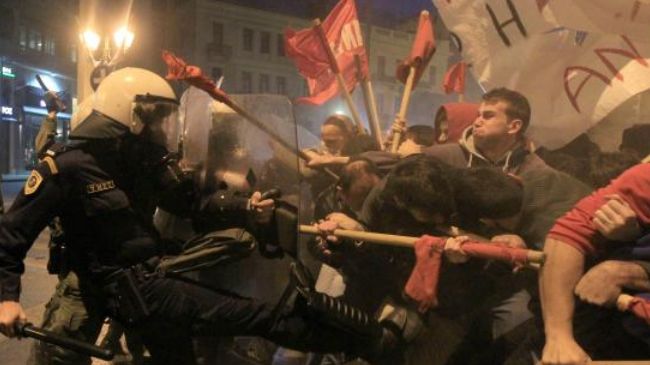 Greece Public Order Ministry says over the past four years an average of 14 protests a day has been recorded in the country.
The ministry said in a recent statement that Greek police have also crushed twenty thousand demonstrations since 2010.
The Greek Public Order Ministry defended frequent use of tear gas by police against protesters.
In one of the latest such demos, on April 1, clashes broke out between police and anti-austerity demonstrators in the capital, Athens. Police used tear gas and stun grenades to break up some 7,500 protesters.
The clashes came shortly after Greek authorities banned demonstrations in a number of areas in central Athens to prevent violent confrontations during meetings of finance ministers of the European Union.
More than 12,000 protesters also held a demonstration outside the parliament in Athens on March 30 against the austerity measures by the Greek government.
Athens considers the austerity measures necessary to receive more international bailouts from the European Commission, the European Central Bank and the International Monetary Fund.
Greece has been at the epicenter of the eurozone debt crisis. Harsh austerity measures have left tens of thousands of people without jobs in the country.