Greece's anti-austerity prime minister sworn in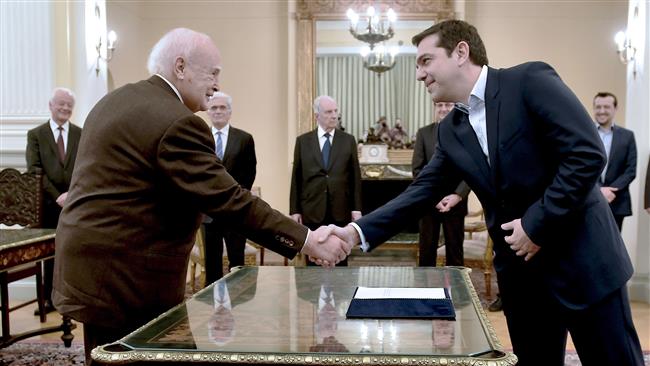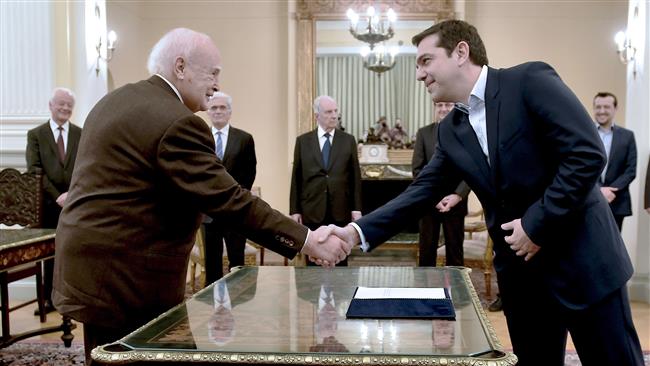 The leader of Greece's anti-austerity Syriza party has been sworn in as the country's new prime minister after forming a coalition government with the right-wing nationalist Independent Greeks (ANEL) party.
On Monday, the Syriza leader, Alexis Tsipras, was sworn in as Greek prime minister at the Presidential Palace in the capital, Athens, pledging to do his utmost to "to protect the interests of the Greek people."
In an iconoclastic gesture, Tsipras took a civil oath while it is conventional for the Greek prime minister to take a religious one.
Before the ceremony, the 40-year-old premier met the Greek Archbishop Ieronymos II to inform the priest of his decision to do away with the traditional religious oath.