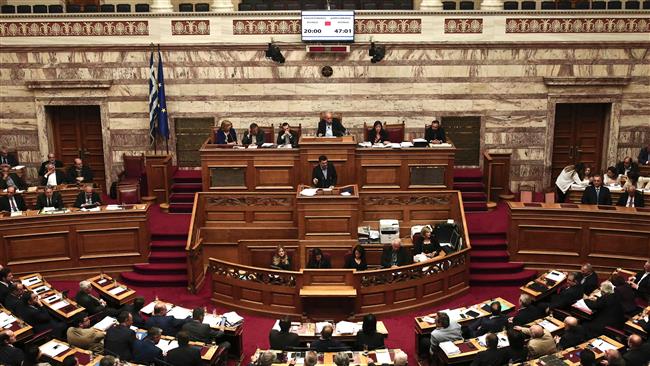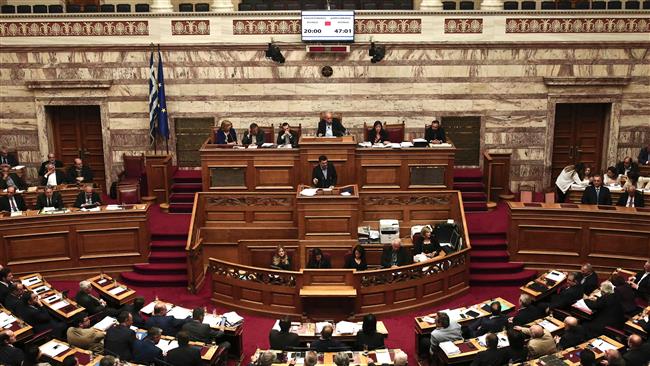 Greece's ruling party, Syriza, has urged the government to recognize Palestine as a state, 10 months after the Greek parliament recommended Athens to do so.
The party called for the recognition of Palestine during its congress held between last Friday and Sunday, which was also attended by a delegation representing the Fatah movement, the Palestinian Authority (PA)'s ruling party, the Palestinian Ma'an News Agency reported on Monday.
Senior Fatah official Nabil Shaath of the delegation said the plea reflected the wider view of Palestine and Fatah held by Greek citizens.
The legislature voted last December in favor of a motion to recommend that the government recognize the Palestinian state. The voting took place during a special parliamentary session, also joined by Palestinian President Mahmoud Abbas and Greek Prime Minister Alexis Tsipras.
Greece has several times communicated its support for an independent Palestinian state along the 1967 borders with East Jerusalem al-Quds as its capital.
Israel was created in 1948, when it occupied Palestinian land along with expanses of other Arab territories during full-fledged military operations. The occupied lands also included Lebanon's Shebaa Farms and Syria's Golan Heights.
In 1967, Israel occupied the Palestinian territories of the West Bank, including East Jerusalem al-Quds and the Gaza Strip. It withdrew from Gaza in 2005, but has been keeping it under recurrent strikes as well as a crippling siege.
If the Greek motion is implemented, Greece will become the second European country to officially recognize the Palestinian State, following a decision by Sweden in 2014.
Palestine enjoys non-member observer state status in the United Nations and is recognized by 136 UN members.