Europe
Greek authorities ban protests in central Athens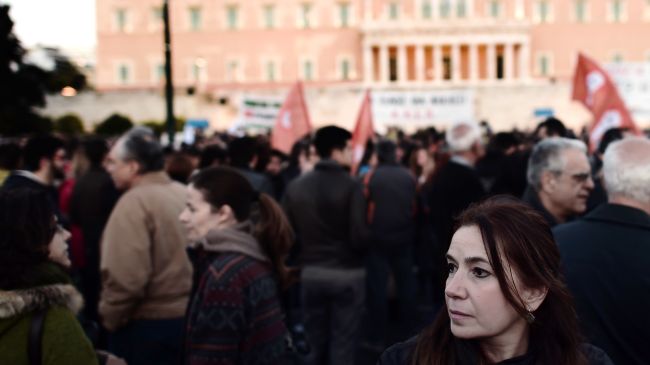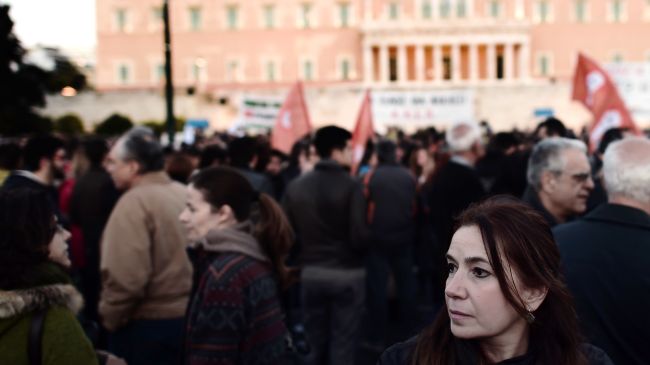 Greek authorities have banned demonstrations in many areas of central Athens amid meetings of finance ministers of the European Union.
The meetings, scheduled for Tuesday and Wednesday, will discuss Greece's austerity program and market reforms demanded under the terms of the government's international bailouts.
Labor unions and leftwing groups have called for three separate demonstrations Tuesday outside the prohibited areas.
The center of the capital has been the focal point of recent violent protests against austerity measures.
Greece has been the scene of countless protests against crippling austerity measures since 2010, when financial crisis struck the country and later developed into an economic recession.
The Greek blame the government and its European Union lenders for tax hikes and spending cuts.
The Greek left-wing leader has said that international creditors have committed a "crime" against austerity-hit southern Europe.
Referring to a bill passed last Sunday by Greek lawmakers, Syriza party's leader Alexis Tsipras described it as "a crime committed against the people and our country."
The bill was required by the country's troika of international lenders — the European Commission, the European Central Bank, and the International Monetary Fund — that have bailed out debt-ridden Greece in return for implementation of harsh austerity measures in the country.
European Union finance ministers are set to sign off the next installment of Greece's bailout during the upcoming meeting.
The country, bogged down by a 28-percent unemployment rate, hopes to ditch recession this year.