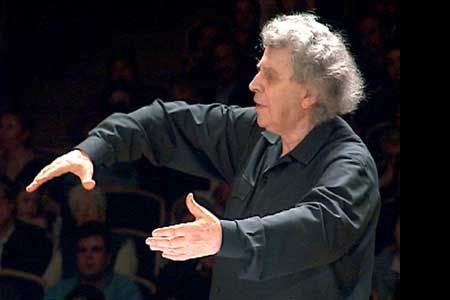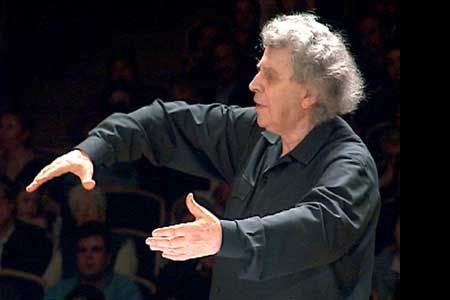 Renowned Greek composer Mikis Theodorakis has criticized Athens for continued relations with Israel while aware of Tel Aviv's crimes against Palestinians.
By refusing to lift the blockade on the Gaza Strip, Theodorakis said in a statement, Israel has proved to be a disgraceful blot in history, reported IRNA.
Therefore, he added, there is no reason to develop ties with such a regime.
All previous Greek governments maintained friendly ties with the Arab and Muslim world in agreement with the Greek nation, and the Greek people have frequently called for a fair solution to Palestinians' problems, the statement further said.
Theorodakis recalled how Greek-Arab relations developed during the tenure of late Prime Minister Andreas G. Papandreou and how he supported the Palestinian people and their rights.
He criticized the country's Middle East policy, suggesting that friendly ties with Tel Aviv serve no interests of the Greek nation at a time when Israel's image is most tarnished across the world following the wars it waged against the Lebanese and the Gazans.
Referring to the 2009 offensive against the Gaza Strip, Theodorakis said Israel capitalized on the US-led invasion of Iraq which had diverted media attention from other issues, and committed "an unprecedented crime" against the Gazans.
The composer slammed the government's military cooperation with Israel and the opening of the country's skies to Israeli fighter jets.
"Since when have Arabs, Iranians and Palestinians become our enemies? And what problem could friendlier ties with Israel solve?" he asked.
The world-famous Greek composer was accused of anti-Semitism by Israeli officials in late 2003 after he described the Israelis as "the root of evil," and dismissed Tel Aviv's references to Biblical figures to justify its occupation of Palestinian territories.
Theodorakis, a symbol of the Greek uprising in 1974 against the "Colonels' Regime," is best known outside Greece for the musical score of the 1964 classic Zorba the Greek.