Europe
Greek farmers hold demo against planned tax reforms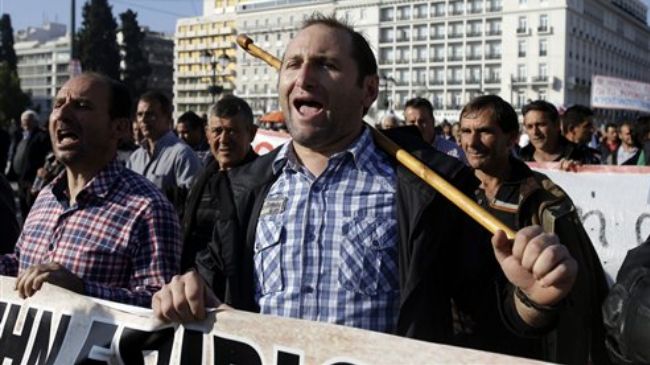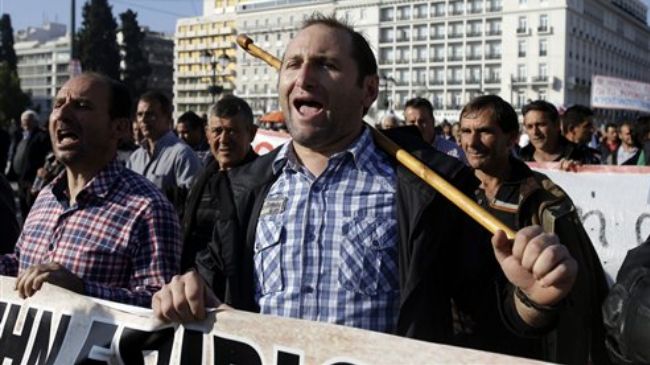 Thousands of farmers from across Greece have demonstrated in the capital Athens to protest against the government's tax reform policies.
Carrying banners and waving Greek flags, the protesters marched toward the parliament building on Wednesday.
They were demanding that the planned increases in taxation on farming revenues be stopped. The new tax regulations are part of tough spending cuts and reforms in exchange for the international rescue loans that have kept the country afloat since 2010.
The country has been at the epicenter of the eurozone debt crisis and is experiencing its seventh year of recession, while harsh austerity measures have left about half a million people without jobs.
Many of the Greek workers are currently unemployed, banks are in a shaky position, and pensions and salaries have been slashed by up to 40 percent.