Europe
Greek lawmakers approve fresh austerity bill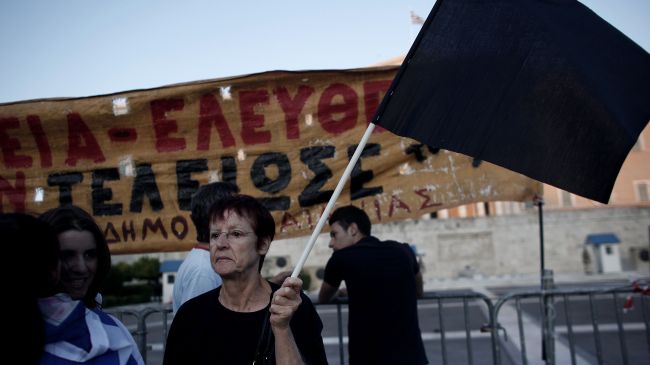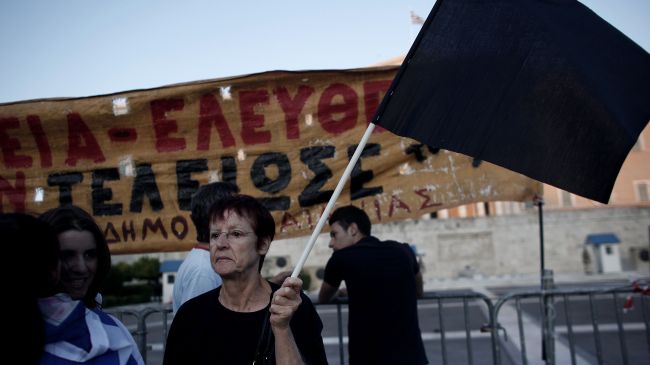 Greek lawmakers have passed a deeply resented austerity bill tied to the country's next tranche of loans from foreign creditors amid ongoing anti-austerity protests outside the parliament.
After midnight on Wednesday, 153 lawmakers out of the 293 present voted in favor of the bill, which includes plans for a transfer and layoff scheme for 25,000 public workers — mainly teachers and municipal police.
The fresh measures are part of conditions for receiving nearly 7 billion euros ($9.2 billion) in aid from the European Union and the International Monetary Fund (IMF).
The decision came amid high tensions that prompted authorities to tighten security and deploy riot police around the parliament building ahead of the late night vote.
Thousands of protesters were chanting anti-austerity slogans outside the parliament to pressure lawmakers who were debating the new austerity measures.
The planned cuts, including the layoff of more than 4,000 state employees this year, had triggered a week of almost daily marches, rallies and strikes in protest.
The vote follows a split in Prime Minister Antonis Samaras's three-party coalition government after the abrupt shutdown of the state broadcaster last month. The closure prompted an ally to quit and leave the coalition with a five-seat majority in the 300-seat parliament.
Prior to the vote, Samaras announced the country's first tax cut since the beginning of its economic crisis nearly four years ago, in a bid to placate protests and increasingly growing public anger.
The decision cuts value-added tax (VAT) in restaurants down to 13 percent from 23 percent starting August 1.