Europe
Greek lawmakers to vote on 2nd bailout reform bill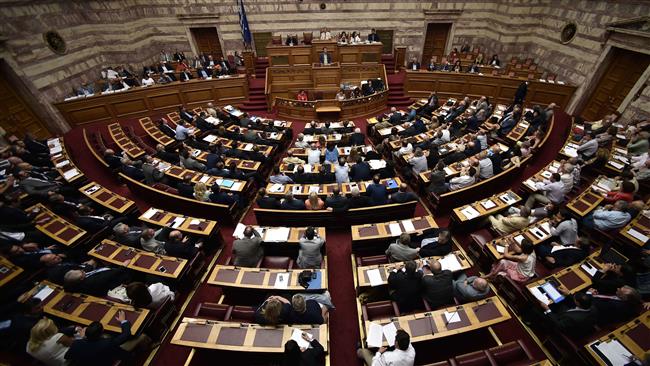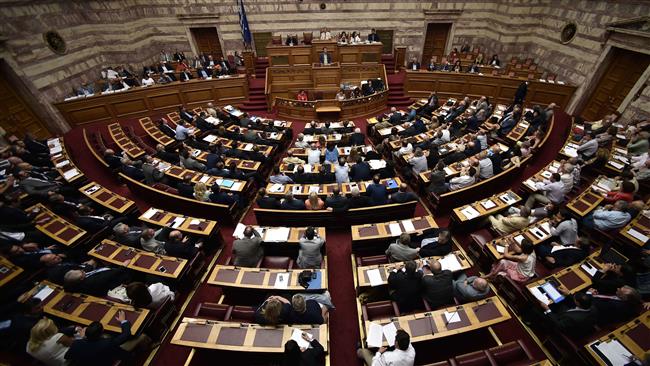 Lawmakers in Greece are expected to vote on a second batch of reforms the debt-ridden country must implement in order to receive a new bailout from its international creditors.
The Greek MPs are expected to vote on Wednesday, a week after the first favorable but controversial vote on reforms, including a rise in taxes, in exchange for cash.
They are to vote on measures that include a European Union (EU) directive guaranteeing bank deposits of up to EUR 100,000 (USD 108,000) and civil justice reforms aimed at speeding up court cases and legal proceedings.
Last week, Athens agreed to a package of tough economic reforms, including tax, pension, and labor regulation reforms in exchange for a third large bailout package worth EUR 86 billion (USD 93 billion). One fifth of the lawmakers from Prime Minister Alexis Tsipras' ruling left-wing Syriza party voted against the measures, giving the premier no choice but to rely on the support of opposition lawmakers in order to pass the law.
Athens seeks to strike the deal by August 20, when it must pay the European Central Bank (ECB) – one of its international creditors – EUR 3.2 billion (USD 3.5 billion) in debt.
Greece was recently able to pay EUR 2.05 billion (USD 2.24 billion) of its debt back to the International Monetary Fund (IMF), another lender, after it received a short-term loan of EUR 7.16 billion (USD 7.77) from the EU in return for reforms.
The Standard & Poor's credit rating agency raised Greece's rating by two notches to CCC+ from CCC-.
Athens failed to make payments to its international lenders as it missed two deadlines on June 30 and July 13 amid then unsuccessful negotiations with European leaders over its financial crisis.
Since 2010, Athens has received two bailout packages worth a total of EUR 240 billion (USD 272 billion), from its troika of international lenders – the European Commission, the IMF and the ECB – following its 2009 economic crisis. In exchange for the loans, Greece agreed to implement eye-watering austerity measures.