Europe
Greek pensioners protest in capital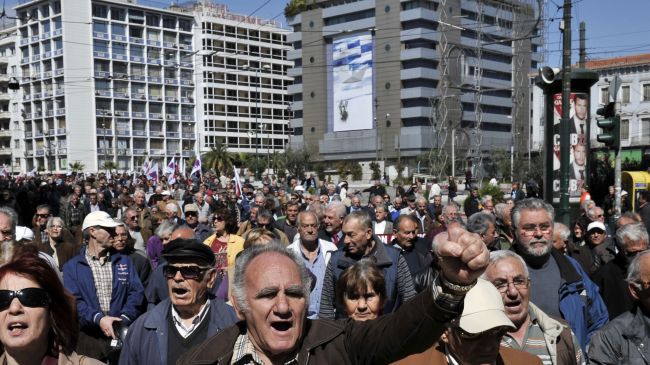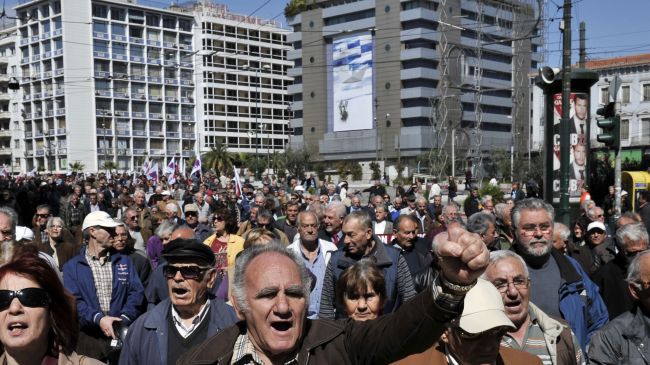 Greek pensioners have taken to the streets in the capital Athens on the second day of a 48-hour strike against new layoffs in the cash-strapped nation.
On Thursday, the retirees joined a growing chorus of Greeks protesting poor economic conditions in the country and called for a free public health system.
"My pension is not enough," said one of the protesting pensioners adding, "I am waiting for payday so that I can survive, and that's what our life has been reduced to."
Civil servants also staged the second day of a nationwide strike in the capital.
The protesters said on Thursday that the Greek government refuses to give them sufficient details regarding a recent agreement with the troika of international lenders — the European Union, the European Central Bank and the International Monetary Fund.
The three international lenders agreed to grant Athens emergency loans worth 10.1 billion euros (14 billion US dollars) after seven months of marathon talks.
At the core of the agreement lies what the government calls a "six-month transitional period" before starting implementation of austerity measures as required by the terms of the international bailout loan.
Thousands of civil servants have so far been laid off and thousands more will soon be ousted.
Since 2010, the national health, education and local government budgets have been cut down by some 40 percent and so have wages and pensions.
Greece has been at the epicenter of debt crisis in the Eurozone and has so far experienced seven years of recession.