Europe
Greek president warns against more austerity measures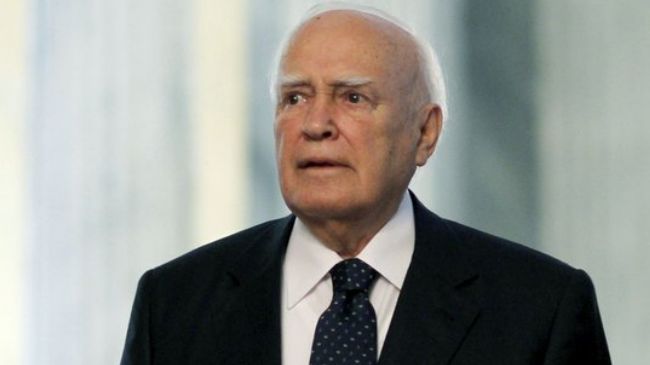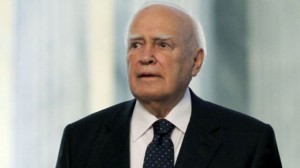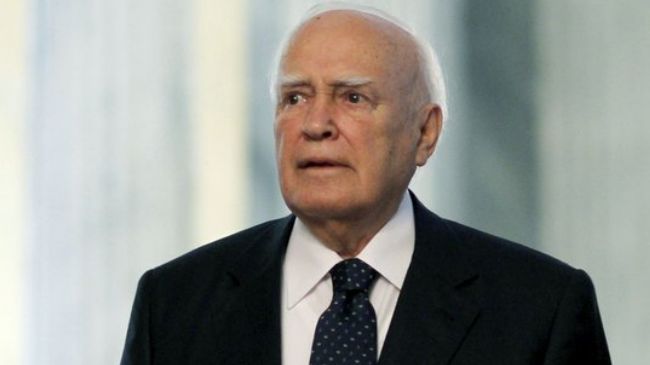 Greece's President Karolos Papoulias has warned against pressure from the so-called troika of international lenders to impose more austerity measures, describing the force as foreign "blackmail."
"They should not think that we may yield to blackmail. Greek people have never surrendered to blackmail," said the president in a Monday statement.
"(Greeks) today have given what they can to overcome the (economic) crisis, and this must be respected by Europe," he added.
Athens was first granted a 110-billion-euro ($145 billion) bailout by the troika of international lenders — the European Union, the European Central Bank (ECB), and the International Monetary Fund (IMF) — in May 2010.
Another 130-billion-euro ($170 billion) rescue package was approved in February 2012, which had been designed to see it through 2014 but a funding gap has emerged for the second half of the year.
The European Commission puts the shortfall at 3.8 billion euros ($5.14 billion) and the IMF at 4.4 billion euros ($5.95 billion).
On October 14, ECB executive board member Jorg Asmussen, said the recession-ravaged country needs to impose additional austerity measures, including cuts in spending, to help reduce the public deficit and meet the targets set by its international creditors.
In September, Greek Foreign Minister Evangelos Venizelos said, "We cannot think about new cuts to pensions and wages."
The Greek economy is in its sixth year of recession due to fiscal mismanagement, resulting in tax rises and spending cuts.
In August, Greek officials said a new aid package is necessary to plug any funding shortfall over 2014-2016.
By the end of 2013, some 25,000 civil servants must be redeployed and an additional 4,000 fired under the terms of the recent bailout package between the government and its international creditors.
Nearly one in every four Greek workers is unemployed; banks are in a shaky position, and pensions and salaries have been severely slashed.
Europe plunged into financial crisis in early 2008. The worsening debt crisis has forced the EU governments to adopt harsh austerity measures and tough economic reforms, which have triggered incidents of social unrest and massive protests in many European countries.