Europe
Greek protesters clash with police during Merkel's visit in Athens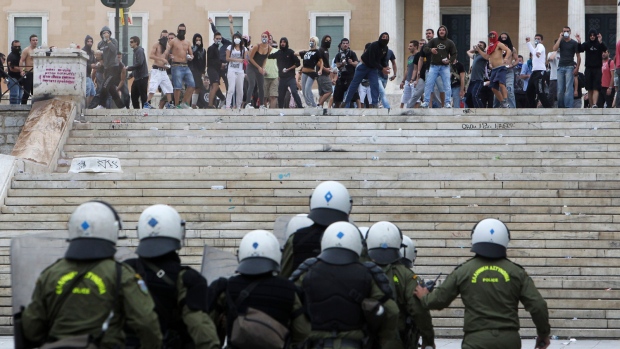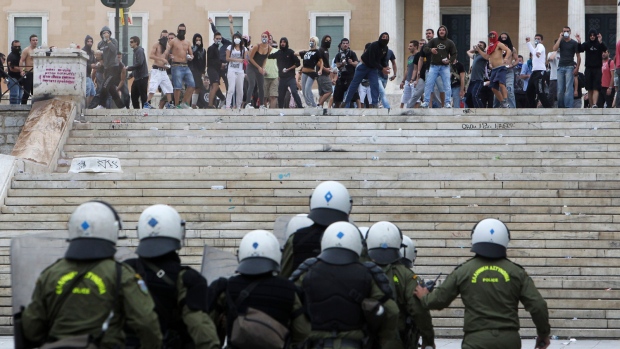 Greek protesters clashed with police on Thursday in Athens, during a demonstration against German Chancellor Angela Merkel's visit in the country.
Protesters used sticks to attack police officers blocking the street in the center of Athens and police responded with tear gas, as Merkel was meeting Greek Prime Minister Alexis Tsipras in his office nearby.
Even though the government banned gatherings and demonstrations in the Greek capital due to Merkel's visit, hundreds marched on the streets of Athens, chanting and holding banners against the German chancellor.
Protesters said Merkel was not welcome in Greece as she played a "leading role" in impoverishing the Greek people.
This was Merkel's first visit in Greece after the country exited its bailout programs a few months ago.