General
Greek protesters, police forces clash outside parliament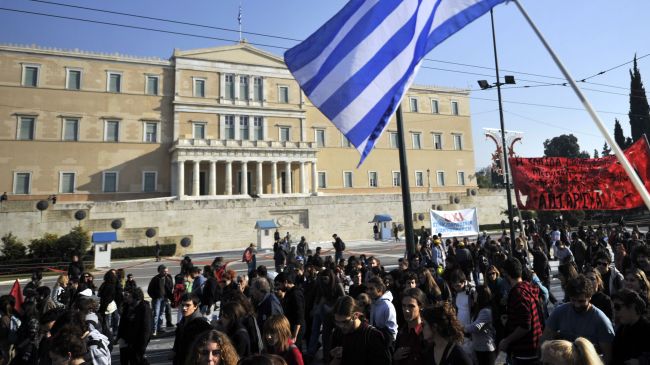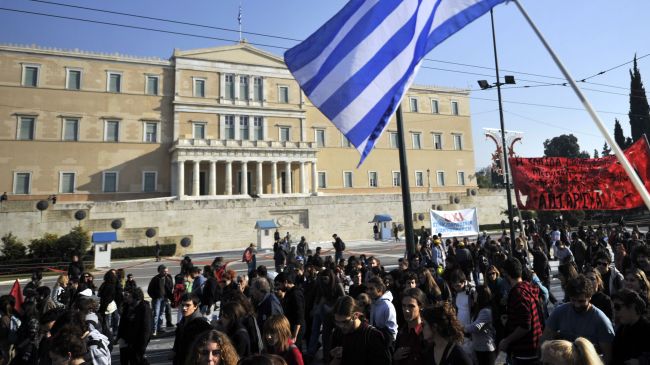 Fresh clashes have erupted between Greek protesters and police forces outside the country's parliament as lawmakers prepare to vote on austerity measures.
On Tuesday, riot police officers used force against a group of protesters who attempted to break into the parliament building. Police forces also fired tear gas at protesters.
Meanwhile, Greece's two largest unions have called for general strikes against the government's proposed austerity measures, mostly causing disruptions in the transportation system.
The country's lawmakers are expected to seek an agreement on harsh austerity measures aimed at improving the country's financial crisis.
The plans include cutting salaries by 20 to 30 percent and slashing 15,000 civil service jobs.
Prime Minister Lucas Papademos has been facing increasing pressure from the European Union to adopt the measures as a pre-condition to get a 130-billion-euro bailout package.
Currently, Greece has a public debt of around EUR 350 billion, more than 160 percent of its gross domestic product.
Despite the austerity cuts and the bailout funds, which have been aimed at stimulating growth for the troubled Greek economy, the country has been in recession since 2009.
Since early 2011, austerity cuts in Greece have been the cause of several anti-government demonstrations. Many of the rallies have turned violent, leaving scores of protesters injured.