Europe
Greek workers hold anti-austerity demo in Athens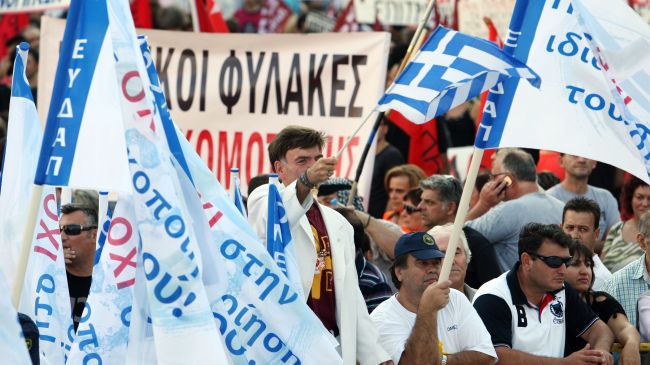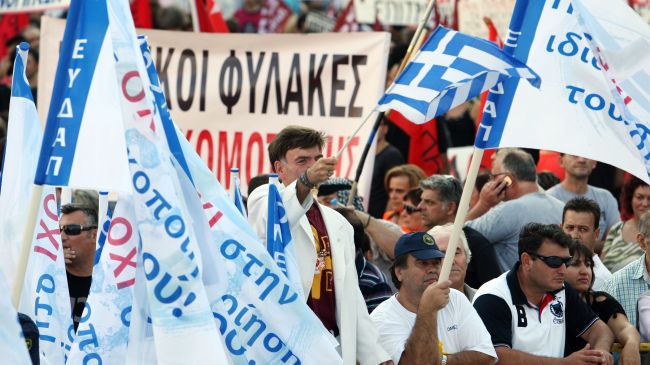 Government workers in Greece have held another anti-austerity demonstration as Greek authorities resume bailout talks with the country's international creditors.
Greek workers joined the protest in the capital, Athens, on Monday as talks between the government and representatives from the troika of lenders – the European Commission, the European Central Bank and the International Monetary Fund – began negotiations over the austerity plans of the Greek administration.
Protesters said cuts to salaries and pensions demanded by the troika are causing them basic survival problems.
Demonstrators also accused the three international creditors of demanding crippling actions that have plunged the country into poverty.
Greece aims to receive positive feedback from the troika for another bailout.
Negotiations between the two sides have been stalled since September 2013 on a number of issues including the size of the projected fiscal gap and spending cuts for 2014.
Greece has been relying on international rescue loans since 2010. It has received 240 billion euros (330 billion dollars) in international loans. In exchange, the Greek government has implemented harsh austerity measures.
The current bailout program is due to end this year. However, there have been speculations that Athens will need yet another rescue package, which would be its third.
Greece has been at the epicenter of debt crisis in the Eurozone and has so far experienced seven years of recession.
More than a quarter of workers in Greece are currently unemployed.
In addition, banks of the country are in a shaky ground, and pensions and salaries have been slashed by about 40 percent.