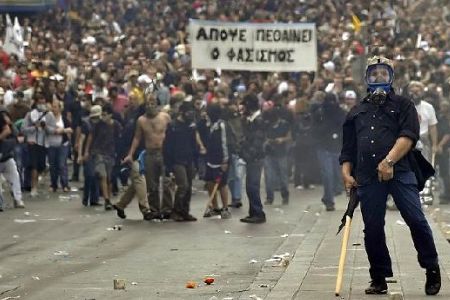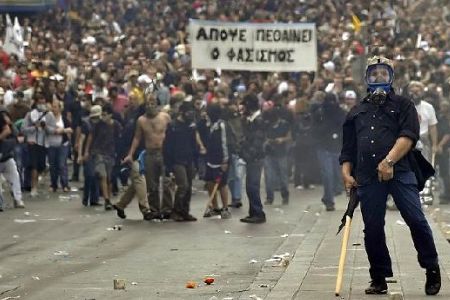 Security forces have clashed with youths in Athens during protests to mark the second anniversary of the killing of a teenage boy by police that sparked Greece's worst riots in decades.
Around 2,500 students protested in several parts of central Athens as they made their way toward the parliament building, honoring the death of 15-year-old Alexandros Grigoropoulos in 2008.
In October, policeman Epaminondas Korkoneas was convicted of murdering the teenager.
The court found him guilty of "homicide with direct intention to cause harm" and was sentenced to life imprisonments and an additional15-month prison sentence.
Demonstrators threw objects at riot police. Groups of hooded students hurled stones at windows of banks and shops.
Police fired tear gas and pepper spray as masked protesters set trash bins on fire and ripped off street signs, throwing them at police. No injuries were reported.
The trouble also inspired a wave of violence by far-left and anarchist groups, reviving decades-old anti-establishment violence rooted in past political upheavals.