Africa
Grenade attacks leave six injured in Kenyan capital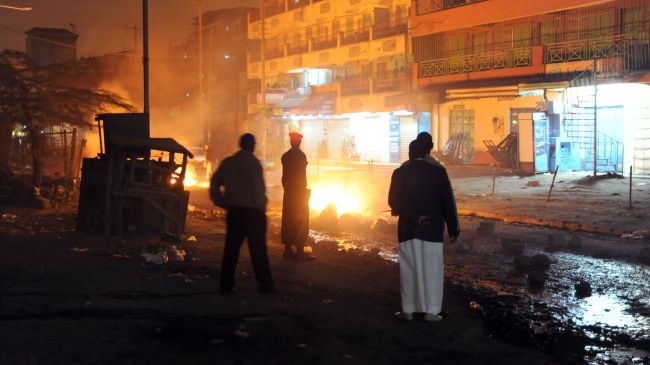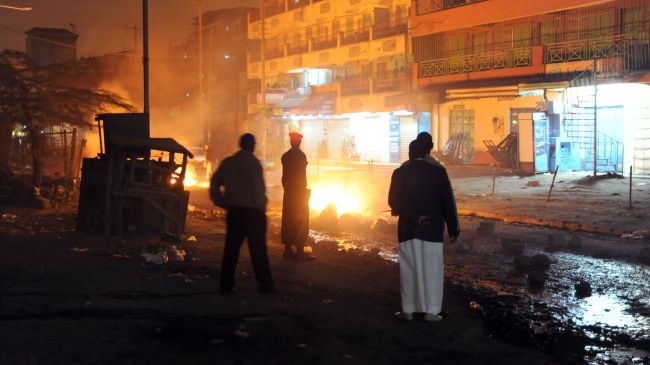 At least six people have been wounded in a series of explosions that hit the predominantly Somali district of Eastleigh in the Kenyan capital Nairobi, officials says.
The Kenya Red Cross said on Sunday that at least three separate grenades were thrown from a speeding vehicle.
No group or individual has so far claimed responsibility for the attack.
The explosions follows a recent grenade attack outside a busy mosque that left three people dead and 37 others injured, including a Muslim parliament member.
Moreover, a recent roadside bomb in Eastleigh district killed one person and injured several others. Last month, a bomb blast on a bus claimed the lives of at least nine people.
Kenya has experienced a series of attacks, often blamed on the Al-Qaeda-linked al-Shabab group, since it invaded Somalia last year.
Kenya dispatched soldiers over its border into the conflict-plagued Somalia last October to pursue al-Shabab militants, which it accuses of being behind the kidnapping of several foreigners on its territory.
Somalia has not had an effective central government since 1991, when warlords overthrew former dictator Mohamed Siad Barre.
The weak Western-backed transitional government in Mogadishu has been battling the al-Shabab for the past five years, and is propped up by a strong African Union force from Uganda, Burundi, and Djibouti.
Kenyan Defense Forces (KDF) officially joined the African Union Mission in Somalia (AMISOM) on July 6 in a bid to secure peace and stability in the neighboring war-ravaged country.
With the integration of some 4,664 Kenyan personnel, AMISOM forces are slightly over 17,000 troops.