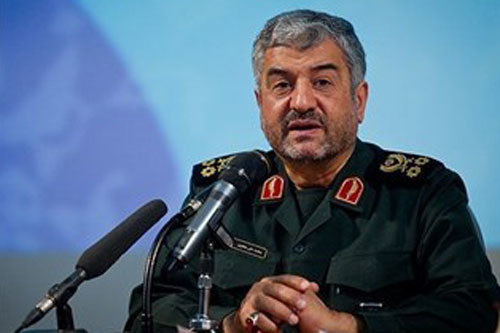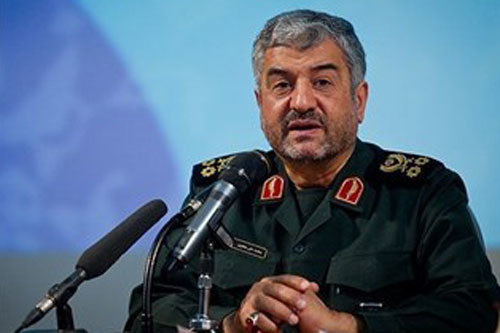 IRGC commander-in-chief has said a robust public foundation for the Establishment has insulated it from ISIL's infiltration despite many attempts over the borders.
Maj. Gen. Mohammad Ali Jafari who was talking in northeastern city of Mashhad on Wednesday in a meeting of IRGC Ground Forces commanders and staff, told reporters that a strong piety of people had aborted any effort by ISIL-affiliated groups to carve up support for the notorious terrorist groups inside the borders, with the majority of arrests and destroying of sabotage groups belonging to deceived anti-Revolutionary militia who had been trifling in terms of threat to national security; "promoting Revolutionary ideals constitutes first and foremost duty of the IRGC; sustainable security is a field where the IRGC had been an innovator and under such a tense security situation in the region, we should appreciate the security granted to us by virtue of being inside Iranian borders and indeed in a safe haven in a tumultuous situation such as of the Middle East," he told the meeting.
On a question of financial corruption and infiltration, Jafari said that the IRGC had played a role in the dossier with the Judiciary supporting the role; on a different question of the military drills frequently held by the forces, IRGC general responded that the military drills sought to bestow upon IRGC's navy, ground, and air forces capability to meet the threats by the enemies.