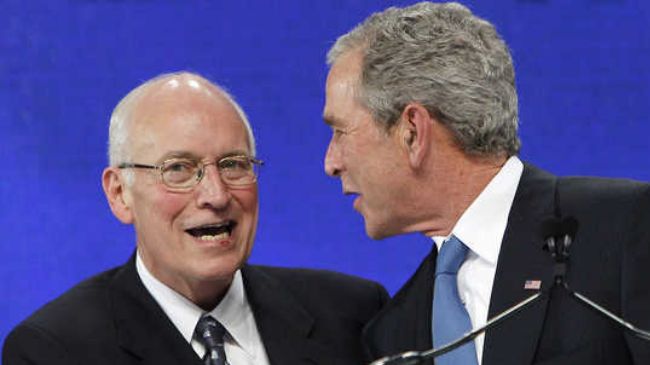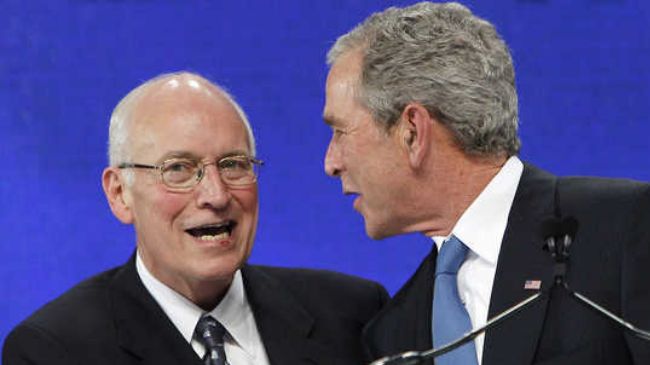 An international antiwar organization urged Canadian authorities to arrest former US vice president Dick Cheney over war crimes charges when he visits Toronto later this week.
Lawyers Against the War wrote in a letter that Cheney is "suspected on reasonable grounds of authorizing, counseling, aiding, abetting and failing to prevent torture."
"Once Richard (Dick) Cheney enters Canada … Canada must ensure that Dick Cheney is either investigated and prosecuted for the indictable offence of torture in Canada or extradited to another country willing and able to do so," the group added.
Cheney, who served from 2001 to 2009 under former president George W. Bush, was a key architect of the post-9/11 torture tactics and of the US invasion of Iraq that according to some estimates killed over one million people.
Cheney has said he was "a big supporter" of waterboarding and other so-called enhanced interrogation techniques against terrorism suspects during his vice presidency. He along with Bush and other top administration officials were convicted in absentia of war crimes last year in Kuala Lumpur, Malaysia, for torture and cruelty. The verdict was largely symbolic.
Opinion polls for both Chaney and Bush turned unfavorable during their second terms and their job disapproval ratings have been one the highest in US history.
On Sunday, Cheney said that military action in Iran is likely unavoidable in order to stop Iran's nuclear energy program.
He made the remarks after George Stephanopoulos, host of ABC's 'This Week' program, asked him, "is military action against Iran inevitable?"
"I have trouble seeing how we're going to achieve our objective short of that (military action)," Cheney said.