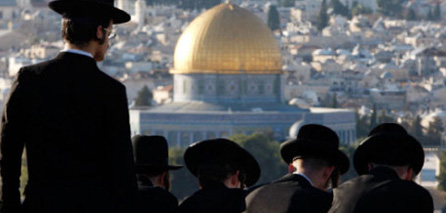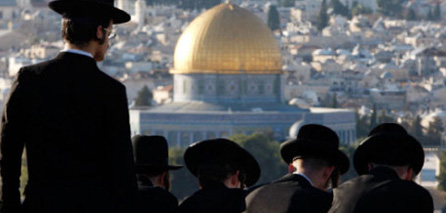 Zionist occupation police prevented on Thursday dawn December 2nd hundreds of the Palestinian Jerusalemites from reaching to the Al Aqsa mosque for offering prayers, while dozens of Zionist extremist Jews were allowed to break into the mosque.
A member of the Jerusalem Center for Information Muhammad Sadiq said to "Safa Agency": that "The Zionist occupation police imposed tight restrictions on the worshipers, and deprived a large number of them to enter the courtyards of the Al Aqsa mosque. "
He pointed out that large numbers of extremist Jews flocked to the courtyard of the mosque to celebrate Lights "Chanukah" which lasts for a week from today.
He pointed out that Jewish groups distributed invitations to the Jewish extremists for the presence in Aqsa Mosque to celebrate the festival and the performance of rituals and raising the candlestick.