Iran
Grreat Satan US Senate committee adopts resolution to assist their illegal huzzy child israel in war on Iran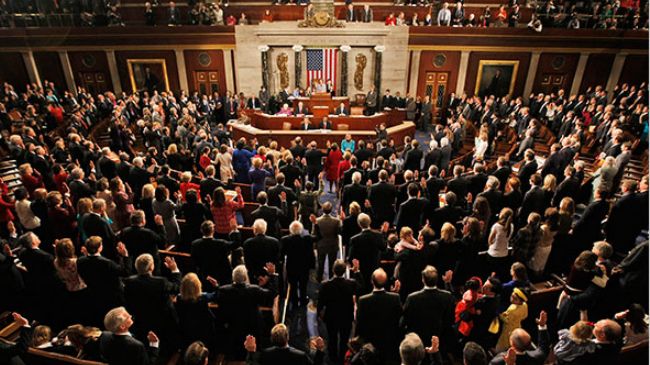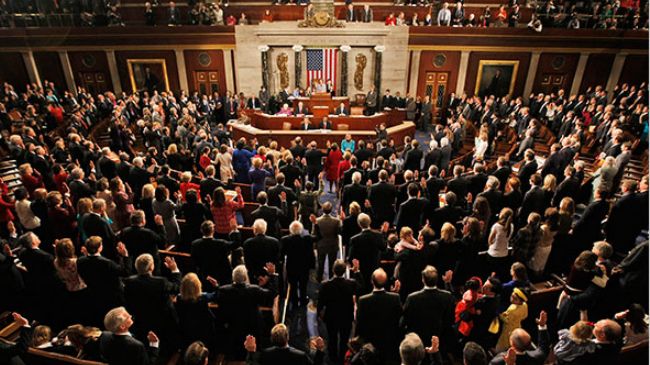 The US Senate Foreign Relations Committee has adopted a resolution to assist Israel in case of a military attack against Iran, as the Israeli regime repeats its military threat against the Islamic Republic.
A view of the US Senate in session
On Tuesday, the US Senate Foreign Relations Committee adopted "Senate Resolution 65," according to which the US will provide the Israeli regime with diplomatic, economic and military assistance if Tel Aviv decides to launch an attack against Iran.
The resolution, which was adopted on the day marking the 65th year after the creation of the Israeli regime, is yet to be approved by the US Senate.
Following the adoption of the resolution, the American Israel Public Affairs Committee (AIPAC) said in a statement that, "The Senate Foreign Relations Committee has sent a very clear and enormously important message of solidarity with Israel."
"AIPAC urges the full Senate to act expeditiously to adopt the resolution," the statement added.
Earlier, Israeli military Chief of Staff Lt. Gen Benny Gantz said earlier on Tuesday that, "We have our plans and forecasts… If the time comes we'll decide" on whether to take military action against Iran.
The United States, Israel and some of their allies have repeatedly accused Iran of pursuing non-civilian objectives in its nuclear energy program with the Israeli regime repeatedly threatening to attack Iran's nuclear facilities based on the unfounded allegation.
Iran rejects the allegation, arguing that as a committed signatory to the nuclear Non-Proliferation Treaty (NPT) and a member of the International Atomic Energy Agency (IAEA), it has the right to use nuclear technology for peaceful purposes.
On April 15, Commander of Iran's Army Major General Ataollah Salehi said the Iranian military is completely prepared to respond to potential outside threats, highlighting that even thinking about an attack on Iran will bring irreparable damage to the enemies.
Also on Monday, a deputy chief of staff of Iran's Armed Forces, Brigadier General Mohammad Hejazi, said, "The Armed Forces are completely ready to act according to what Leader [of the Islamic Revolution Ayatollah Seyyed Ali Khamenei] said in his remarks in the shortest possible time."
In his message on the occasion of Nowruz (the Persian New Year) on March 21, Ayatollah Khamenei said Iran would raze Tel Aviv to the ground if Israel attempted a military strike against the Islamic Republic.
"Israel's leaders sometimes threaten Iran, but they know that if they do a damn thing, the Islamic Republic will raze Tel Aviv and [the occupied city of] Haifa to the ground," the Leader stated.