Egypt
Gunmen kill 2 police officers in Egypt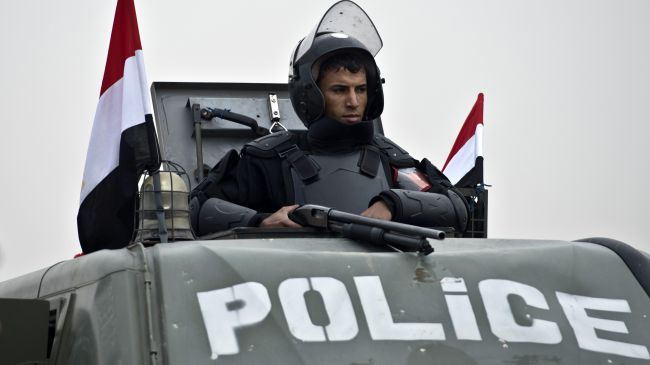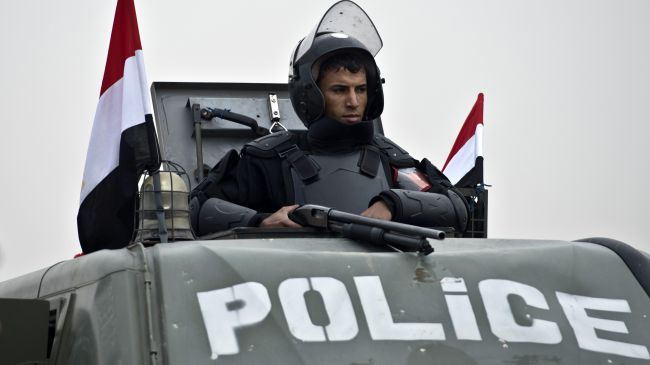 Gunmen have attacked Egypt policemen on a patrol car, killing two officers.
The Egyptian Interior Ministry said Sunday that the deadly attack was carried out while the officers were patrolling the road between the capital, Cairo, and the northern city of Suez.
The latest attack came just two days after a police officer was killed in a bomb blast that targeted a traffic security checkpoint in Cairo.
On April 17, two similar blasts left several people, including two police officers, wounded in Cairo's al-Gala'a Square.
Egypt has been hit by a spate of deadly bombings, mainly targeting security forces, since the overthrow of Mohamed Morsi, the first democratically-elected president of the country, in July 2013.
Initially, the attacks mainly targeted Egypt's restive Sinai Peninsula before spreading into strategic Nile Delta cities as well as the capital.
The military-backed government says more than 500 people have been killed since the overthrow of Morsi.
Morsi's ouster was led by then army chief Abdul Fattah el-Sisi, who recently resigned his post to run in the country's upcoming presidential election.
Commentators say state institutions and media are all geared toward Sisi's candidacy, a situation which undermines the chances of a fair competition for any other candidate.
Sisi's victory would place Egypt's presidency back in the hands of a top military official just three years after Egyptians rose up against former dictator, Hosni Mubarak, an air force officer who ruled Egypt for nearly three decades.