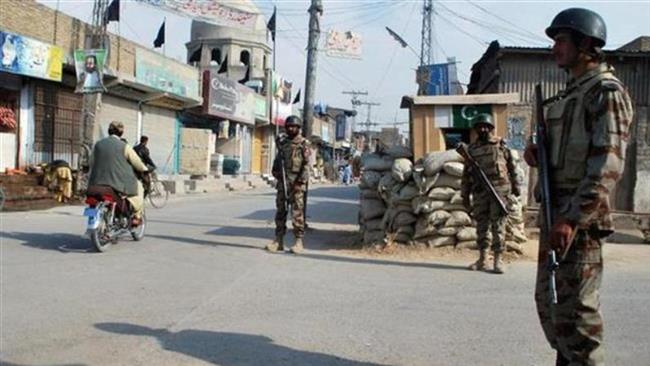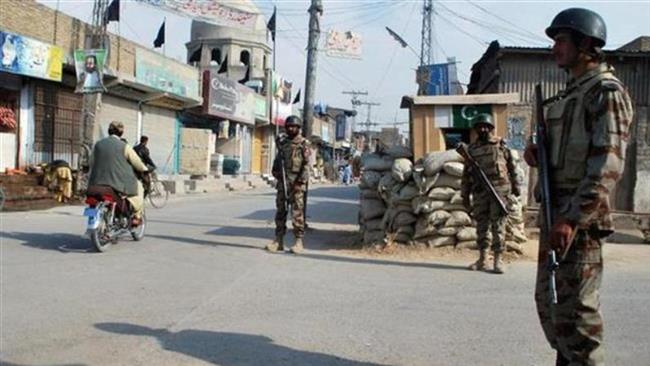 Unidentified gunmen on motorbikes have killed at least 20 people of Pakistan's southwestern province of Balochistan, officials say.
District Coordination Officer (DCO) Pasand Khan Buledi said three people were also injured in the attack which took place at a labor camp in the Gagdan area of Turbat in Baluchistan early Saturday.
Buledi said more than 50 militants stormed the camp while the workers were sleeping, woke them up and shot dead 20 of them after identifying them as residents of east Punjab and south Sindh Province.
The injured workers were taken to hospital for medical treatment and security forces sealed off the area and launched an investigation into the incident.
The workers were employed to construct a bridge at the Sohrab Dam site in Gagdan.
There has been no immediate claim of responsibility for the killing.
Since 2001 when the Pakistani government entered an alliance with the US in its so-called war on terror, thousands of Pakistanis have lost their lives in bombings and other militant attacks in the country.
On December 16, 2014, a group of militants mounted an attack against the Army Public School in Pakistan's northwestern city of Peshawar, where about 150 people, mostly children, were massacred.
The militant group, Tehreek-e-Taliban Pakistan (TTP), claimed responsibility for the attack, saying it was carried out in retaliation for an ongoing Pakistani military offensive against the militants in the country's tribal belt.
This comes as Pakistan is known as a steadfast supporter of militants like al-Qaeda and Taliban.