Pakistan
Gunmen Storm Home of Pakistan Tribal Elder, Kill 7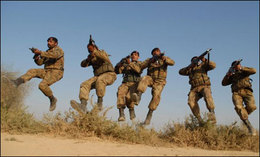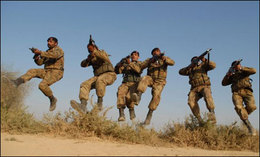 A pro-government tribal elder and six members of his family were killed when unknown gunmen stormed their home in southwest Pakistan early Tuesday, officials said.soldiers
The pre-dawn attack occurred in Dera Bugti district, some 450 kilometers southeast of Quetta, the capital of Baluchistan province. "Dodha Khan, his wife, son, daughter-in-law and three grandsons have been killed in the attack," Abdul Jabbar, a senior government official in Dera Bugti told AFP.
Jabbar said more than a dozen attackers armed with assault rifles and other sophisticated weapons came in vehicles and sprayed the family with bullets. One female member of the family was struggling for her life in a local hospital where her condition was critical, Jabbar said, adding that attackers fled safely after the killing.
Officials said they were investigating whether Khan and his family members were killed because of his support for the government or whether he had some personal enmity with anyone. Manzoor Ahmad, spokesman for the government paramilitary Frontier Corps confirmed the attack and the death toll.