Iran
Haaretz: Western Companies Seeking Contracts Worth Billions of Dollars with Iran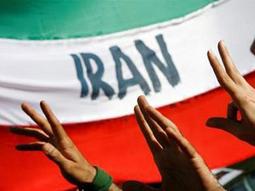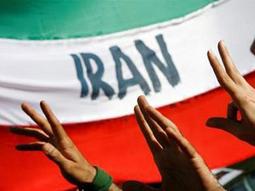 Tehran Hotels were filled this week with representatives of the countries participating in the meeting of the Economic Cooperation Organization (ECO), which Iran presides by election, Zionist daily Haaretz reported.
"Among the long line of countries seeking to ensure place in the new era after lifting the sanctions, there were Turkey, Pakistan, India, Azerbaijan, South Africa and other countries of Latin America," the newspaper said.
The report added that there were also representatives of Western companies who sought to study the possibility of signing future agreements with Iran, pointing out that the Director General of the French oil company "Total" announced that his company would renew contracts with Iran along with the easing of sanctions.
The newspaper noted that the car companies "Peugeot" and "Citroen" were within companies that would renew contracts with Tehran, where the French foreign minister announced this week that his country can remove the sanctions related to vehicles cut in mid-December 2013.
"Along with expectations that French vehicles sales to Iran will rise to 500 million dollars within six months, the German companies will also join to participate in future investments. Iran is also to export domestically-made vehicles to the region and to Russia as well."
Haaretz indicated that the German company Siemens, which lost the contract to build a nuclear reactor at Bushehr in favor of Russia, is expected that Iran would prefer to go to Germany or South Korea to build electric nuclear reactors.
As for Turkey, the daily pointed out that despite the tension in Iran-Turkey relations due to Ankara position on Syria, Turkish Foreign Minister Ahmet Davutoglu stated this week that "Iran is a friend. Relations between the two parties are unprecedented."
Davutoglu said that Turkey aspires to expand trade with Iran for up to 30 billion dollars in the year 2015, and 100 billion dollars in the year 2020. Gold exports from Turkey to Iran are also expected to increase, after falling in the current year to 1.6 billion dollars, though it reached last year to 6.5 billion dollars.
In contrast, Turkey is seeking to raise its imports of oil from Iran of 35 thousand barrels per day to 140 thousand barrels. Davutoglu also spoke about the railway project linking Pakistan, Iran and Turkey.
The Zionist daily wrote that Canadian and American airlines have sent delegates to Tehran to discuss the renewal of direct flights to and from Iran. The Iranian aircrafts that were damaged because of the sanctions are waiting to get spare parts in December, and it is expected that Iran could repair 100 aircrafts during several months. In next January, direct flights with Canadian and American planes are also expected to begin without stopping in Europe.
The writer also pointed out that U.S. companies fear that when approaching the Iranian market, foreign competitive companies will be getting the majority of good deals. The Iranian oil minister has announced that he is in contact with big oil companies in Italy, the Netherlands and Norway.
The report highlighted that the rush toward Iran did not exceed Saudi Arabia, which the author described as "an ally of Israel that is used by Israeli Prime Minister Benjamin Netanyahu as a cover for his claims," noting that Saudi Arabia has said recently that Iran's commitment to the terms of the agreement will be a good development, and that the Foreign Minister of Iran is planning an official visit to Saudi Arabia.
"Past experiences indicate that Saudi Arabia does not only know how to read the political map, but also to draft it well and to make concessions when it realizes that existing cards do not lead to victory. Saudi Arabia does not want to stay in the small club small opposing to the agreement by the side of Israel," the Haaretz report concluded.
Source: Almanar