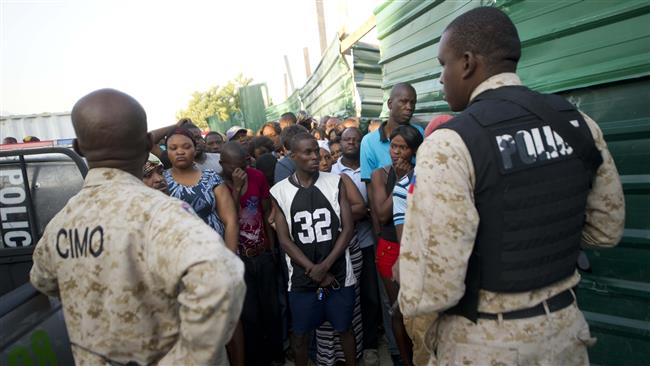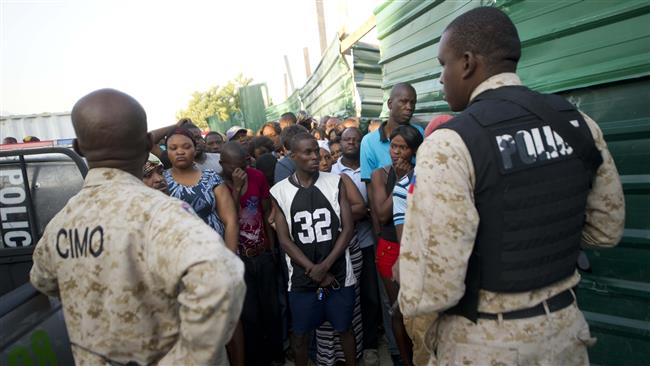 Haiti has canceled a national celebration after at least 16 people were killed and 78 others injured when a parade float came in contact with a power line in the country's capital, Port-au-Prince.
A singer on a parade float hit an overhead high-voltage cable during celebrations of the National Carnival of Haiti early Tuesday, which resulted in a deadly stampede.
Prime Minister Evans Paul announced the suspension of the carnival, saying the government "stands ready to assist everyone affected by this tragedy."
Amateur video of the incident shows a power line electrocuting the singer known as Fantom on the float, as it passed near the presidential stand packed with spectators.
Most of the victims were trampled to death in the subsequent stampede.
Hospital reports said many of the injured remain in critical condition.
"So far, we've counted 16 dead. Our teams are continuing to collect information at our health centers," said chief of emergency operations for the carnival, Dr. Claude Surena, adding that the death toll could rise.
Following the incident, Prime Minister Evans Paul held a press conference and announced three days of mourning.
President Michel Martelly also expressed his condolences to the victims.
Haiti's three-day annual street parade attracts large nighttime crowds who watch competing bands atop highly decorated floats.