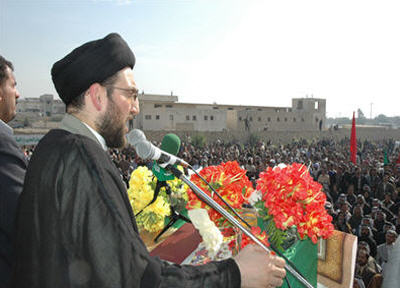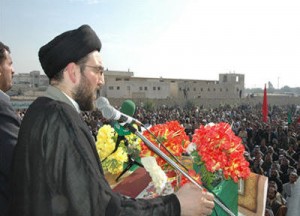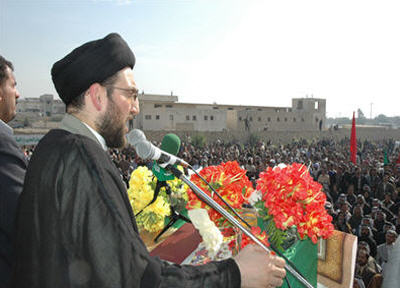 The head of Islamic Supreme Council of Iraq, Ammar al-Hakim has warned against efforts aimed at disrupting national unity in the country.
In a sermon on Monday marking the Muslim's Eid al-Fitr in Baghdad, Hakim said: "There are efforts being made by some inside Iraq and outside aimed at fragmenting our unity."
Addressing thousands of Iraqi worshippers, Hakim said: "We believe that there are agendas exercised by some inside and outside Iraq to destroy the unity and divide us."
"Uniting our position is the most urgent need, and we will still work to accomplish this unity. It is the right of our people to expect that," Hakim added.
The head of Islamic Supreme Council of Iraq also urged Iraqis to participate in the parliamentary elections, scheduled to take place in January 2010, saying Iraqi people should exercise their right to decide their destiny in the elections.
"One of the main issues facing us today is the next legislative parliamentary elections, which represent an important turning point in establishing and building the ongoing political process in Iraq, building the new Iraq and enhancing democracy in this great country," the Iraqi official said.
Hakim added: "Dear and honest people, the concept of democracy and following the will of the Iraqi people in deciding their destiny is considered a great privilege that we should preserved."