Palestine
Hamas calls for defending al-Aqsa Mosque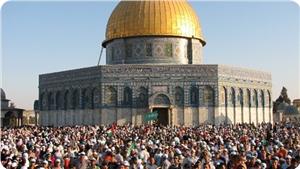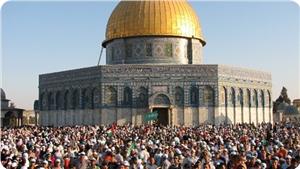 Hamas Movement has called for defending al-Aqsa Mosque in light of Israeli settlers' intention to break into the mosque next Monday, warning the occupation of its aggression and violations in holy sites.
Following Israeli extremist organizations' threats to storm al-Aqsa Mosque to mark the Passover, Hamas movement warned occupation authority of its escalated violations and repeated aggressions against al-Aqsa Mosque in total provocation to Muslims' feelings.
In light of the US biased policy and international community's silence, Israeli occupation has escalated attacks on al-Aqsa Mosque. However, the Palestinian people's strong determination will foil these Israeli attempts to impose a status quo in the mosque, the movement's statement said.
Al-Aqsa Mosque is wholly owned by Muslims and it will never be temporally or spatially divided, the statement stressed.
Hamas called on the PA to stop negotiations with the occupation in response to Israeli continued attacks and Judaization policy.
The Islamic movement also called for intensifying Palestinian presence in al-Aqsa Mosque in face of all Israeli attempts to storm it particularly between 14-20 April.
The statement called on Arab and Islamic countreis to intervene to defend al-Aqsa Mosque and support Jerusalemites' steadfastness, and urged the Arab League and the Organization of Islamic Cooperation to take urgent steps to protect the holy mosque before it is too late.