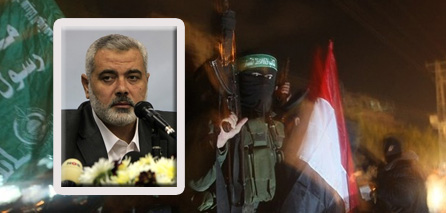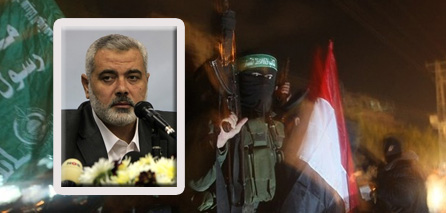 Gaza- The Hamas department of refugee affairs urged Palestinian premier Ismail Haneyya to work on forming an Arab army to liberate the occupied Islamic city of Jerusalem from occupation.
In a press release, the department stressed the need to make the Palestinian refugees in Arab countries at the vanguard of this army and called on the Arab countries witnessing the Arab spring to take the lead in creating the atmosphere and starting preparatory steps for the formation of this army.
The first of these steps is to form Al-Quds brigade in each of these Arab countries and invite Palestinian refugees to take part in it and establish an Arab military command center to set the plans and supervise the army, according to the press release.
The department said this idea was raised as a result of the escalating dangers threatening Jerusalem and the rest of the occupied Palestinian lands.
"We are confident that the battle for liberating Jerusalem has become closer than ever, and we are promised an imminent victory by God," it added.