Palestine
Hamas calls for Friday of Rage in response to Israeli terrorism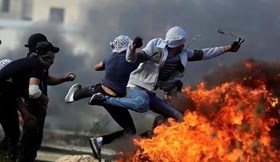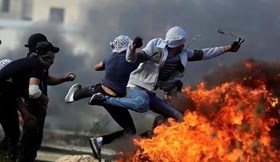 Hamas has called on the Palestinian masses to join a Friday of Rage across the occupied West Bank in protest at Israel's simmering aggressions on the al-Aqsa Mosque and seizure of slain Palestinians' bodies.
Hamas called on the Palestinian masses across the West Bank to join the sweeping rallies set to be staged Friday following noon prayers to push for the release of the bodies of 30 slain Palestinians, withheld by the Israeli occupation authorities.
"These are people who have sacrificed their lives and souls for the sake of the holy al-Aqsa Mosque," a statement by Hamas read.
"We have to seriously work on retrieving their dead bodies so that they can rest in peace on their motherland—Palestine," Hamas added.
The group spoke out against Israel's frequent aggressions and sacrilegious break-ins at the al-Aqsa Mosque—the third holiest site in Islam.
Hamas further hailed the heroic anti-occupation attacks carried out by Palestinian protesters and activists since the outbreak of the Jerusalem Intifada, in early October, in an attempt to restore their legitimate rights and retrieve their motherland.