Palestine
Hamas celebrates its inception in West Bank for the 1st time in 5 years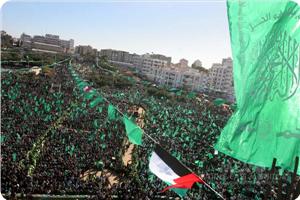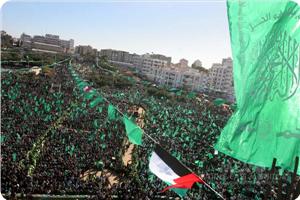 Hamas called on the Palestinian people and all its members and supporters, in al-Khalil and Nablus, to participate in the events that will take place on Thursday and Friday in the two districts, to celebrate the movement's 25th anniversary.
Hamas announced that a mass rally will be launched from Al Nasr mosque in Nablus on Thursday afternoon towards the Shuhada Square in the city center, where an oratory festival will be held to commemorate the 25th anniversary of the founding of Hamas under the title of "The Shale Stones" and with the participation of different forces and factions.
The movement also announced in al-Khalil Governorate organizing an event next Friday to celebrate its anniversary. The event will begin with a march that will be launched after Friday prayers, towards Ibn Rushd Square in the center of al-Khalil, where an oratory festival will also take place.
Hamas confirmed its adherence to the Palestinian constants and to the resistance which has united the people and achieved victory in the recent aggression on the Gaza Strip.
The West Bank cities have not experienced any event to commemorate the founding of Hamas since the beginning of 2007, as the Palestinian Authority prevented that.
Observers suggested that resuming Hamas movement's activities in the West Bank comes within the framework of the recent improvement in the atmosphere between "Fatah" and "Hamas".
Fatah has also announced its intention to organize a celebration in the Gaza Strip under the title "The State and the Victory" to commemorate the forty-seventh anniversary of its inception.