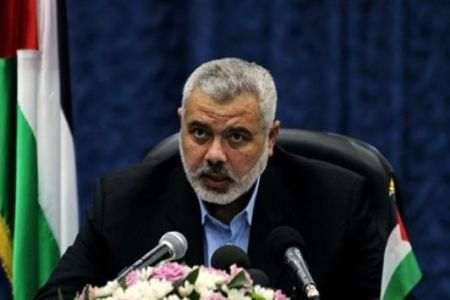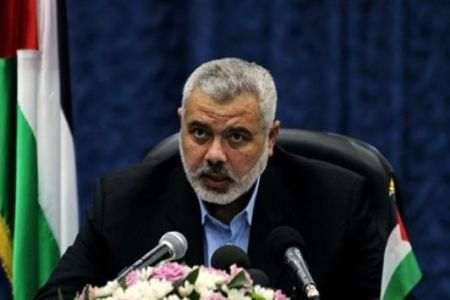 The Hamas movement has criticized the Arab League for giving the United States more time to tinker with its plans for the Middle East talks.
On Friday, a meeting of Arab League foreign ministers held in Libya backed a Palestinian demand not to negotiate unless Israel extends a partial moratorium on settlement construction that expired two weeks ago.
However, they gave Washington another month to keep the talks between the Palestinian Authority (PA) and Israel from collapsing — a chance for the US to forge a compromise on the thorny issue.
Palestine's democratically elected prime minister, Ismail Haniyeh, criticized the decision on Saturday, arguing a return to the negotiating table would let Tel Aviv off the hook and encourage Israeli violations of Palestinians' rights.
Direct talks between the PA and Israel have only led to a "cycle of political paralysis" and are a waste of time, the Ma'an news agency quoted the Palestinian prime minister as saying.
Haniyeh also called on Palestinians in both Gaza and the West Bank to resist the Israeli occupation.
The US invited Palestinian Authority officials and Israeli leaders to hold direct negotiations and has been sponsoring the talks. The first round of the talks was held in Washington on September 2.
However, the talks soon ran into a major obstacle, namely Israel's insistence on resuming construction of settlements in occupied Palestinian territories following the expiry of a 10-month partial freeze on September 26.
Acting PA chief Mahmoud Abbas has repeatedly threatened to walk out of the talks with Israel if Tel Aviv refuses to halt settlement activity in the West Bank and East al-Quds (Jerusalem).