Palestine
Hamas chief: Palestinian protesters re-writing histor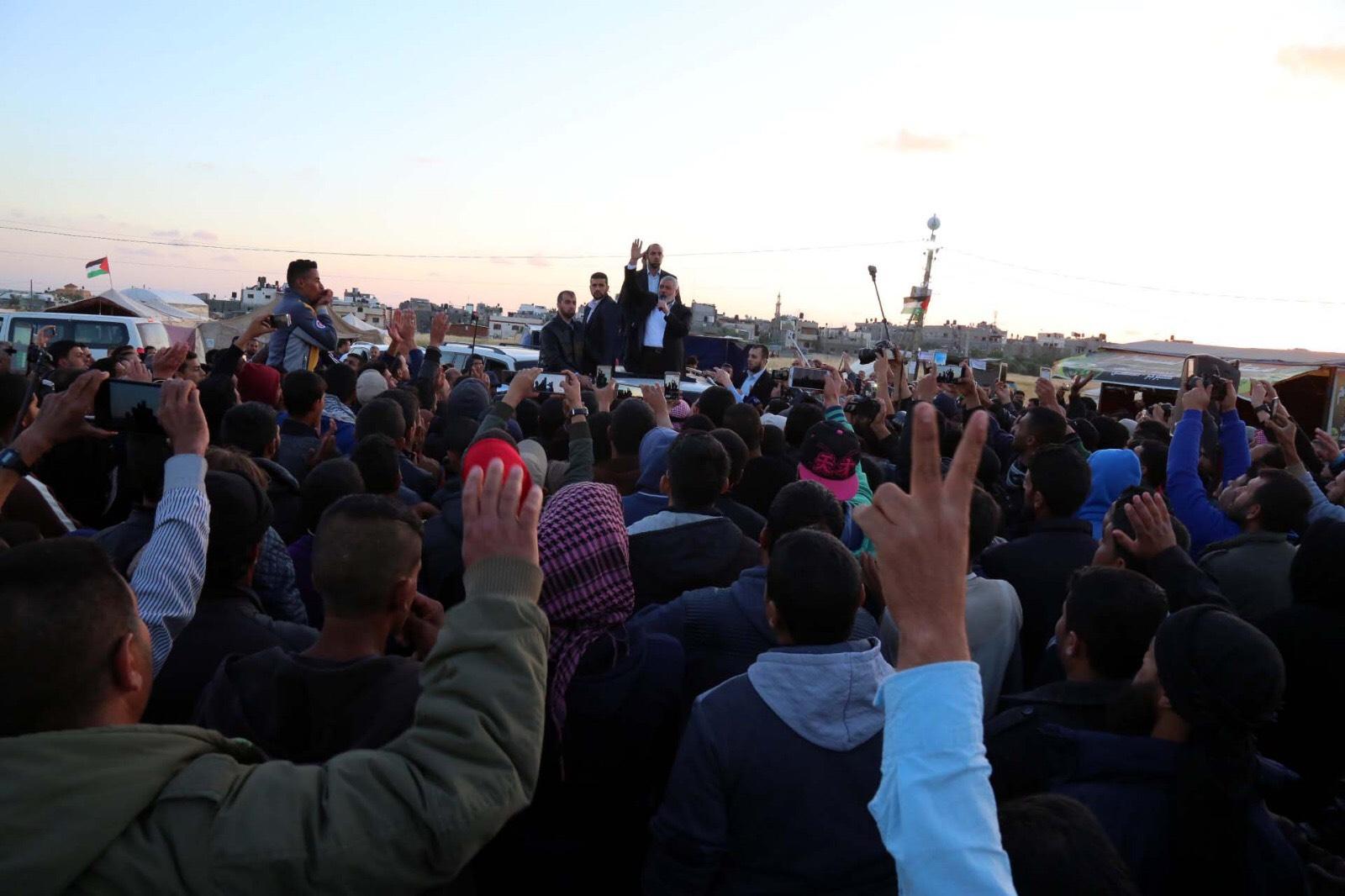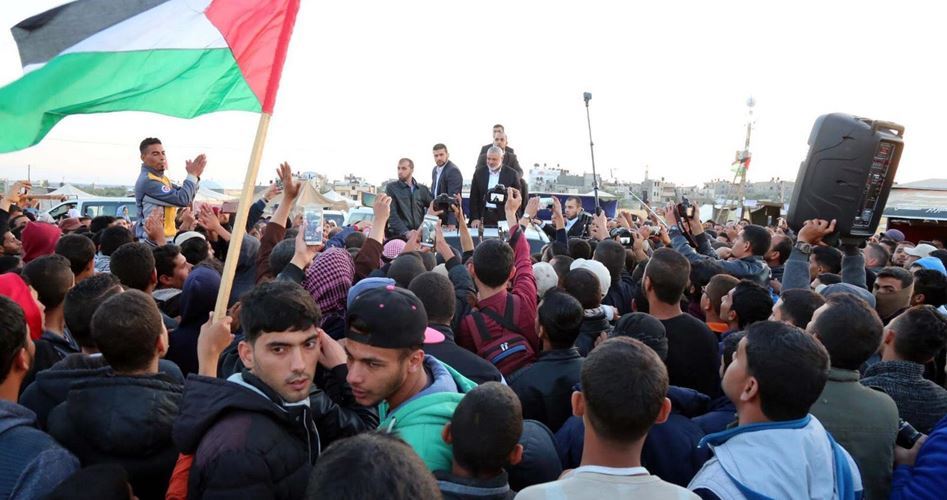 Political bureau head of Hamas, Ismail Haneyya, hailed the Palestinians who have been maintaining vigil at return camps and standing up for the refugees' right to return to their motherland.
During rallies staged at return camps east of Khan Younis, Haneyya said the Palestinians are re-writing a new history and a new epoch and that someday they will freely pray at holy al-Aqsa Mosque—the third holiest site in Islam.
Haneyya also paid tribute to the families of Palestinians killed or injured by the Israeli occupation forces during protests calling for refugees' right of return and for lifting the tough siege on Gaza.
"We will forever remain faithful to the blood of our martyrs; never ever shall we forfeit a single inch of our native soil nor recognize Israel," the Hamas chief vowed.