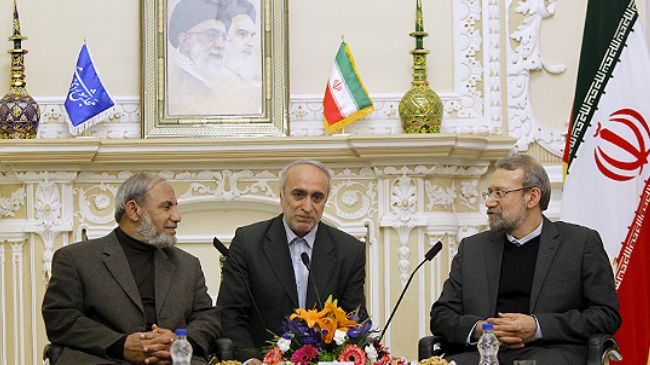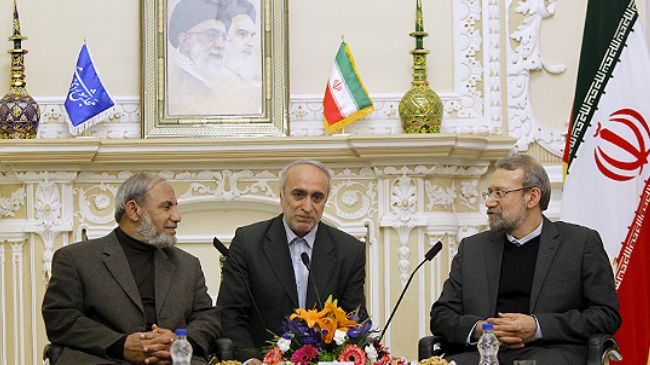 Hamas delegation concluded on Thursday a four-day visit to Tehran in order to turn a new page in mutual relations for the sake of confronting the Israeli occupation.
The Hamas delegation paid a visit to Tehran in response to an official invitation to attend the inauguration ceremony of President-elect Hassan Rouhani. The delegation included Hamas officials Ezzat al-Resheq, Osama Hamdan, Saleh al-Arouri, Zaher Jabarin, Mohammad Naser, and representative of Hamas in Tehran Khaled al-Qaddoumi.
The delegation addressed many issues during talks held with Iranian officials including the latest developments in Occupied Jerusalem and al-Aqsa Mosque, Gaza siege, Jerusalem Intifada (uprising) as well as boosting mutual relations.
The Hamas delegation met with the Iranian Foreign Minister, Muhammad Javad Zarif, Parliament Speaker Ali Larijani, Foreign Affairs Ministry Advisor, and Iranian Foreign Policy Strategic Council Chairman Dr. Kamal Kharrazi.
The Head of Hamas delegation, Resheq, told the PIC reporter that both sides have overcome a chill in relations over the past six years. "The relation with Iran and its support for the Palestinian people have never stopped", he said.