Palestine
Hamas condemns Israel, Jordan and PA signed agreement linking Red Sea with Dead Sea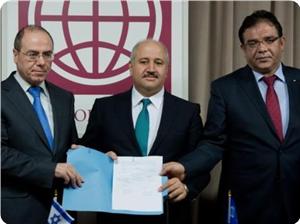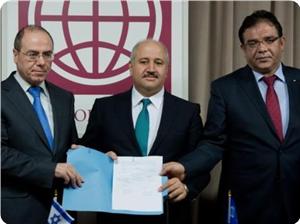 Hamas movement has expressed its total rejection to the agreement linking Red Sea with Dead Sea, considering it a normalization and legalization to the Israeli occupation.
Hamas movement warned of the agreement's serious impacts on the Palestinian cause in light of the Israeli open war on Palestinian people and holy sites.
In a controversial step, Israel, Jordan and PA signed in Washington an agreement linking between the Red Sea and Dead Sea.
Israeli officials have described the agreement as a historic development that could achieve Herzl's dream, while environmental groups warned of its serious impacts.
The movement stressed that the PA is not entitled to give up or compromise on any inch of the Palestinian land or water resources, calling on Palestinian factions to refuse such agreements that strengthen the Israeli occupation.
The Islamic movement called on the Palestinian Authority not to take unilateral decisions in violation of the national consensus under the illusion of peace negotiations.