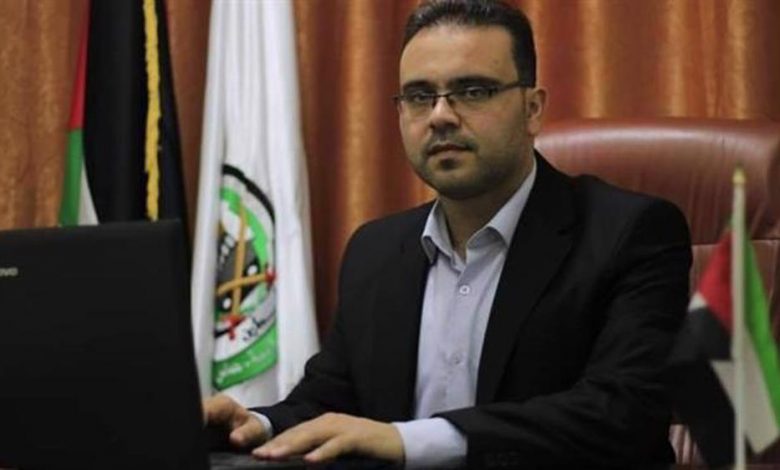 Hamas has decried a decision by Israeli authorities to level a charge of unintentional murder against a police officer who shot dead an unarmed mentally ill Palestinian in the occupied Jerusalem al-Quds nearly five months ago.
Hamas spokesman Hazem Qasem on Thursday called on all competent international organizations to take action to hold accountable the Israeli regime's authorities who issue orders to kill defenseless Palestinians.
"The occupation, with its aggressive and criminal behavior, will continue to commit crimes against our people as long as it feels that it is above international law," the spokesman said.
Israeli prosecutors on Wednesday recommended charging a police officer with reckless manslaughter in the deadly shooting of Eyad al-Hallaq, an autistic Palestinian man, in Jerusalem al-Qud's Old City on May 30.
Qasem said the Israeli decision showed that "the Zionist regime's apparatuses were accomplices" in committing crimes against the Palestinians.
"Such a decision is not new to the institutions which are known for exonerating the murderers. They have already acquitted all those who committed massacres against out people," the spokesman said.
"The crime of killing al-Hallaq, who had an autism disorder, has confirmed the occupying regime's sadism," he added.
Al-Hallaq, a 32-year-old Palestinian, was shot by two Israeli officers in the vicinity of al-Asbat Gate, a main entrance to the al-Aqsa Mosque compound in the Old City of Jerusalem al-Quds. The slain man attended and worked at a school for people with special needs in the Old City.
Israel forces claimed in a statement following the killing that the Palestinian was allegedly "holding a suspicious object that appeared to be a gun."
Al-Hallaq's body was transferred to the Abu Kabir Forensic Institute in Tel Aviv, which holds bodies of Palestinians killed in alleged attacks on Israelis. The institute is notoriously known as the place where Palestinian organs and body parts have been harvested.
Hallaq was diagnosed with low-functioning autism as a child and had trouble communicating with people. According to his father, Khairy Hallaq, his son had the mental capacity of an eight-year-old – and no concept of the dangerous reality of life under occupation around him.
The killing of an autistic Palestinian man by two Israeli police officers had prompted rare statements of international condemnation, but Palestinians had little faith an inquiry would result in any accountability.
Hallaq's cousin said at the time that the family was not optimistic about the police inquiry into the shooting.
"The news of Israeli authorities ordering an investigation into Eyad's murder means nothing to us," he said. "We know they'll twist the facts and we won't be surprised if they concluded that the officers fired at him out of 'self-defense'."
Khairi al-Hallaq, the victim's father, said Wednesday that he believed prosecutors had recommended an unintentional manslaughter charge only because the shooter was a Jew and the victim an Arab. Had it been the reverse, he said, the authorities would have urged a murder charge.
He also complained that the commanding officer on the scene, who was closely involved, had been cleared.
A number of local and international human rights groups have raised concerns that Israeli security forces have used excessive force when confronting Palestinians who carried out attacks or were suspected of doing so.
Opening fatal fire on Palestinians is not uncommon among Israeli forces. The shooting takes place on accusation that the targets attempt stabbing attacks.
Human rights groups have repeatedly criticized the Tel Aviv regime for its shoot-to-kill policy as a large number of the Palestinians killed at the scene of the alleged attacks did not pose serious threats to Israelis.
Israeli troops have on numerous occasions been caught on camera brutally killing Palestinians, with the videos going viral online and sparking international condemnation.
The developments come as Israel presses ahead with plans to annex large parts of the West Bank in line with US President Donald Trump's so-called Middle East plan, which strongly favors Israel and was rejected by the Palestinians.
The plan gives Israel the green light to annex Israeli settlements, illegal under international law, and strategic areas of the West Bank.
The Palestinian Authority has said it is no longer bound by past agreements with Israel and the US and is cutting off all ties, including long-standing security coordination – a controversial practice that has repeatedly been criticized by Palestinian rights groups.