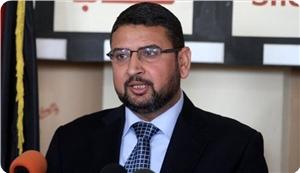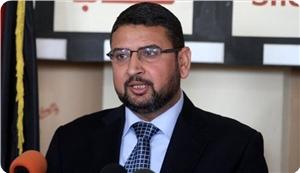 The Hamas Movement denied Egyptian allegations about its involvement in what is happening in the Sinai Peninsula and described them as unfounded.
In a press release, its spokesman Sami Abu Zuhri pointed out to the recent remarks made by head of the Sinai tribes Sheikh Ibrahim Al-Mane'ie, in which he denied any Hamas presence in the Sinai and confirmed that such allegations were aimed at serving the Israeli occupation and driving a wedge between the Palestinians and Egyptians.
Abu Zuhri underlined that these remarks by Sheikh Mane'ie confirmed that all allegations accusing Hamas of being involved in the Sinai were lies.
Hamas had denounced the commander of the second field army for his claims about dismantling armed groups affiliated with Hamas in Sinai and described his accusations as an attempt to export the Egyptian crisis to the Palestinian arena.
Sheikh Ibrahim Mane'ie, in turn, responded to the Egyptian army's allegations about Hamas and denied in a press statement to Al-Resala Net any Hamas involvement in the Sinai and held commander of the Egyptian army Abdul-Fattah Assisi fully responsible for the killing of soldiers in Sinai.
In a related context, an Egyptian informed source told Quds press on condition of anonymity that there is a scheme masterminded and led by former Fatah leader Mohamed Dahlan in cooperation with some Gulf states and Israel to drive a wedge between Gaza and the Egyptian army.
The source affirmed that Dahlan activated his contacts with unruly armed groups through corrupt security officials from Sinai and funneled millions of dollars to them in order to launch attacks on Egyptian military and police targets, especially in the areas near the Gaza Strip.
The source added that Israel facilitated Dahlan's plan and some Gulf states, which rushed to declare its support for the military coup in Egypt, funded it.
The source asserted that this plan is aimed at provoking the Egyptian army into launching a massive military operation in Sinai with Israel's consent in order to tighten the blockade on Gaza and strangle the government of Hamas.
He noted that the criminal Egyptian groups in Sinai do not know about the involvement of Dahlan in their attacks, and they carried out the tasks assigned to them after receiving millions of dollars from Egyptian security officials who had already been bribed by Dahlan.