Palestine
Hamas Fires Israeli Natural Gas Reception Station, Escalates Encounter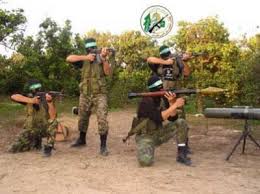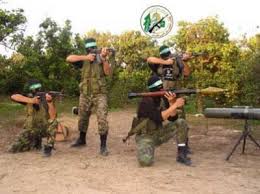 The Palestinian resistance movement of Hamas announced on Wednesday that it fired two missiles at an Israeli natural gas reception station in Ashdod, a city along the coast about halfway between Tel Aviv and northern Gaza.
The Palestinian resistance movement also warned foreign airlines on Wednesday against flying into Tel Aviv.
"We are warning international airlines and press them to stop flying into Ben Gurion airport from 6 am (0300 GMT) Thursday," said Ezzedine al-Qassam Brigades spokesman Abu Obeida in a televised speech.
The military wing of Palestinian resistance movement, Hamas, announced it had fired rockets at Tel Aviv and Ben Gurion airport, in retaliation for the airstrikes carried out by the Zionist entity against the besieged strip of Gaza.
The Israeli regime had "opened the gates of hell on itself" through its latest killings in the blockaded territory and warned that the Tel Aviv regime would "pay the price for its crimes," al-Qassam Brigades said on Tuesday.
Israel renewed its military strikes against the Gaza Strip on Tuesday ahead of the expiration of a recently-agreed truce at 2100 GMT.
The resistance brigades said it had launched M75 and Fajr 5 rockets on Tel Aviv, noting that the move was in response for the Israeli offensive against the civilians in Gaza.
Al-Qassam brigades added that it fired J80 rocket on Ben Gurion airport, 15 Grad rockets on Kiryat Mlakhi, 10 Qassam rockets on Sderot.
Occupiers are not safe as our people in Gaza are under the Israeli fire, al-Qassam Brigades stressed, noting that all the occupied territories are under the resistance rockets reach.