Palestine
Hamas fires volley of rockets into Israel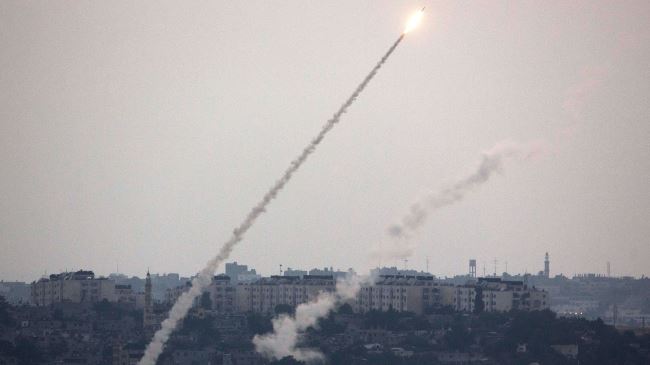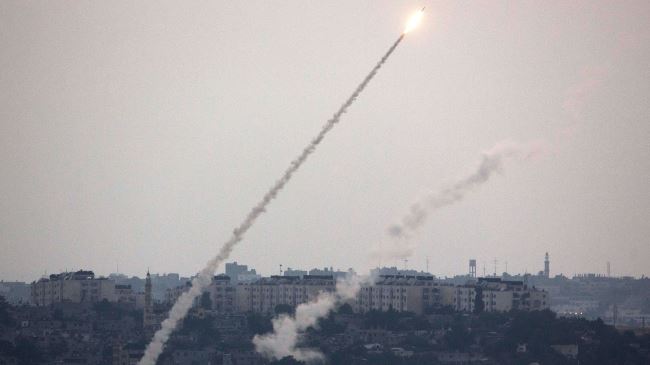 Palestinian resistance fighters in the besieged Gaza Strip continue to fire rockets into Israel in retaliation for the ongoing attacks on the densely-populated region.
The Ezzedine al-Qassam Brigades, the military wing of Hamas, launched retaliatory attacks against Israel on Sunday.
In the latest incident, at least three Israelis were wounded by mortar shell fire in Sha'ar HaNegev, in southern Israel. Two of them are in serious condition.
Earlier, a Palestinian rocket landed in Eshkol, causing property damage.
Israeli officials also confirmed that several people had been injured in Be'ersheba, one of them critically.
About 600 rockets have been fired into Israel since a ceasefire between Israel and Palestinians collapsed on Tuesday.
Meanwhile, Israel's continued war on the besieged Gaza Strip is forcing many Israelis living in areas near the Palestinian territory to flee.
Tens of thousands of Israelis are now getting prepared to leave southern towns and communities to escape rockets launched by Palestinian fighters.
Many families in Ein Hash-loha, Nahal Oz, and Nir Oz have already been relocated to the north.
The towns have been under rocket fire since the beginning of the war on July 8.
Minister of Military Affairs Moshe Ya'alon has assured that Tel Aviv will help Israeli residents move to other areas.
Many Palestinians in the Gaza Strip are killed on a daily basis as the Israeli military continues pounding the impoverished region.
More than 2,100 people, mostly civilians, have lost their lives and over 10,600 have been injured in the Israeli war since July 8.
A vast majority of casualties are civilians, many of them women and children.
The United Nations says over 80 percent of the killed Palestinians have been civilians.