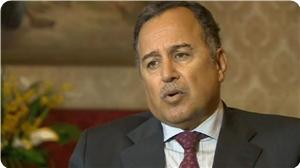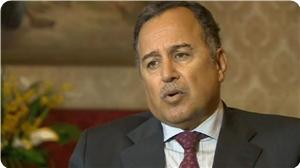 Palestinian Ministry of Foreign Affairs, Dr. Ghazi Hamad, expressed surprise at the Egyptian Foreign Minister's statements, concerning the military and security options against the Gaza Strip.
The Egyptian Foreign Minister's statements came in contrast with the Egyptian role in protecting the Palestinian people, he said, considering it a serious escalation that would create tension in the relationship between Gaza and Egypt.
For his part, media advisor to the Prime Minister Taher al-Nunu stated that the threatens of the Egyptian Foreign Minister Nabil Fahmy to consider military action against Gaza and Hamas as serious and unjustified escalation.
Al-Nunu called on wise men in Egypt to assume their responsibility.
The response "will be harsh if we feel that elements within Hamas or other parties are trying to attack Egyptian national security," Fahmy said in an interview with pan-Arab daily Hayat published Tuesday.
It would include "military and security choices and not options that would cause Palestinian citizens to suffer," said Fahmy.
Meanwhile, Political analyst Ibrahim al-Madhoun stated that there are indications that confirm the Egyptian regime's bad intentions towards the Palestinian cause and the Gaza Strip in particular.
He pointed out that the Egyptian incitement has moved from media informal incitement to formal incitement which proves that the Egyptian media campaign against Hamas was a directed, political incitement campaign.
The tunnels' demolition, the closure of Rafah crossing, and canceling the free trade zone came in context of tightening the siege on Gaza and not required Egyptian security measures.
He confirmed that Hamas movement has not and will never intervene in the Egyptian internal affairs, stressing that all the Egyptian formal and informal charges were fabricated as part of the ongoing incitement against the movement.
He believed that any attempt to differentiate between the Palestinian people and Hamas movement will fail, stressing that Hamas is an integral part of the Palestinian people that came after national election.