Palestine
Hamas hails sacrifices of martyr Ammour, calls her "resistance fighter"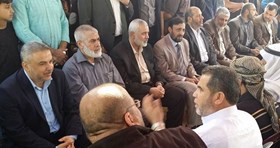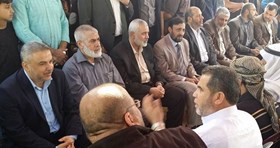 Senior Hamas official Khalil al-Hayya has applauded martyr Zana Ammour, 60, for the great sacrifices and contributions she made for the Palestinian resistance in the Gaza Strip.
Ammour died of serious injuries she sustained last Thursday during an Israeli artillery attack on Khan Younis, south of Gaza. Hayya made his remarks during a visit paid on Saturday by top Hamas officials, including deputy political bureau chief of Hamas Ismail Haneyya, to Khan Younis to extend their condolences to her family.
He said that the martyr had made "generous and remarkable" contributions to her religion, her people and the resistance.
The Hamas official hailed her as a resistance fighter who had given her money and soul to serve her people's just cause. "Today, we have engraved her name in the record of the immortals and on the rifles of the fighters. She will be remembered by the coming generations when they liberate Jerusalem," he said.