Middle East
Palestine
Hamas inflicts embarrassing political defeat upon zionist regime
For 19 days Israel bombed the Gaza Strip and for 17 days closed the sole humanitarian aid crossing into the besieged coastal enclave. But how did the latest round of escalations begin and what political underpinnings did this round of hostilities hold?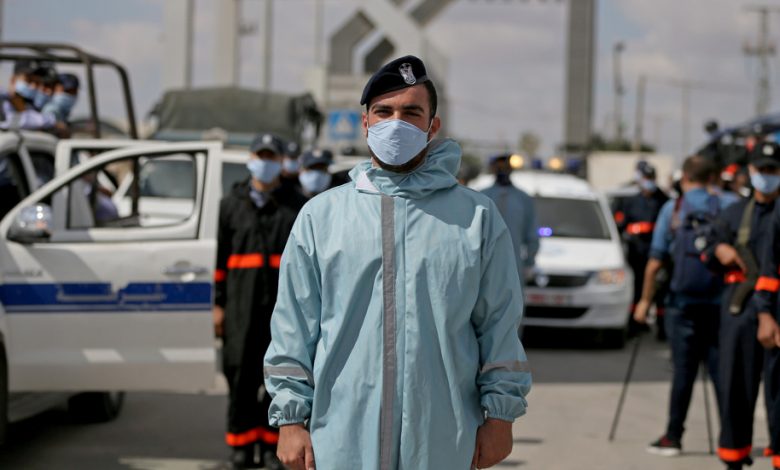 The recent escalation of violence started when Israel decided to change its rules of engagement with the resistance factions inside the Gaza Strip, returning missiles for balloons sent over the separation fence between Israeli territory and Gaza.
Israeli Failed "Terror Balloons" Propaganda
Following the decision to renew the flying of "firing-object-laden balloons", primarily flown by Gazan youth, over the separation fence into Israeli regime held land, Israel began using this explanation for its use of excessive force and collective punishment of Gaza's civilian population. The first batch of balloons, began on the 10th of August, and were not the work of military movements, but instead ordinary teenagers and young adults.
The "terror balloons" as Israel described them, managed to burn thousands of dunams of land held by Israel and presented a problem for the Israeli government as settlers would complain about the fires. A donum is a unit of area used for land measurement in Israel and usually equal to 1,000 square meters.
Israel also mobilized its military to deal with the fires and allocated resources to using laser-beam technology to confront the balloons. This technology, which has in recent years been promoted by Israel as a breakthrough in technology, which they presented as ideally being capable of confronting ballistic missiles, anti-tank munitions and rockets. However, this technology failed to even burst party balloons filled with helium and resulted in Israeli soldiers having to fire bullets from their semi-automatic weapons at the balloons. 
In the early hours of the 11th of August, Israel began what became a 19-day long campaign of daily/nightly airstrikes against the Gaza Strip. As the flaming balloons continued to fly, on the 13th of August Israel closed off Gaza's sole humanitarian aid crossing, preventing fuel from entering Gaza and closed off the fishing waters. The prohibiting fuel getting into Gaza meant that Gaza's semi-functional power-plant stopped working and caused a 36hr blackout.
Despite the fact that even 'The Guardian' newspaper featured the Israeli propaganda term 'balloon bombs" in their headline when covering the bombing of Gaza, the propaganda did not seem to stick as the staunch difference between a balloon and a tank munition was too stark. Also, the numbers were disproportionate as not a single Israeli civilian was injured or killed by the balloons. Despite the portrayal of the balloons as being "bomb balloons", the large majority had no explosives attached to them and the Israeli military admitted as much. As for the balloons that were carrying explosives, the explosives were small and appeared to be handmade.
On top of this, as an occupying power, Israel committed an active war crime by bringing collective punishment upon the people of Gaza, for the actions of a few people who chose to take to – what has been described as – primitive means, in order to resist their occupier.
The decision to allow the balloons to be flown, that is from the Hamas government in Gaza, was done in order to apply pressure to the Israeli regime. But what virtually all international press left out of their coverage, was the message relayed from the Egyptian mediating delegations to Israeli media, that being that Hamas was aiming to achieve more aid for its people and to secure funds to be transferred to it from Qatar. The resistance also reiterated that it wished for Israel to end the siege, a call which is endorsed by the United Nations as well as all the respected international human rights organizations.
At first Israel chose to confront the new method of demanding an easing of conditions for Gaza's civilian population, with bombs and the closure of the aid crossing, but it later bowed to the demands of the resistance
Israel backed down from military confrontation with the resistance
The Israeli regime's military claims that within 19 days, it had struck 100 "Hamas targets", including 35 military complexes, 30 underground infrastructures and 20 military observation posts. What they forgot to include in their report is that they also struck a UNRWA school and injured a pregnant woman, as well as two small children, whilst striking open farmland. Israel's claims are massive, but the evidence for such destruction of significant sites is non-existent. 
In reality Israel struck soft targets, not killing or injuring any member of any armed group in Gaza. It was careful to not strike anything of real value, this has been confirmed by journalists on the ground in Gaza, who have proven that nothing significant was struck. This could be for one of two reasons, either Israel does not know where to strike or it held back from certain key positions because they were afraid of an escalation with the resistance.
On at least five occasions within the 19 days of bombardments, the resistance factions fired rockets in retaliation for Israeli airstrikes, with Hamas and Islamic Jihad threatening to escalate into full military confrontation. Israel backed down and resorted to even more insignificant bombings. The bombardments mostly affected farmers and worked to psychologically take a toll on the civilian population of Gaza, we can also see this to be the case as the strikes almost exclusively would take place in the early hours of the morning or at night.
After rocket fire, in retaliation for Israeli airstrikes, over 10 Israeli injuries had been reported from less than a total of 10 rockets fired. The injuries resulted from one rocket which had managed to by-pass Israeli air defenses and also another which was hit by Israel's Iron Dome Anti-Air Systems and fell onto a settler house in Sderot.
Usually Israeli airstrikes would intensify immensely following rocket fire and result in excessive amounts of civilian casualties in Gaza, but this time Israel was hesitant. Following these exchanges, Israel had focused its efforts on opening fire on Palestinian fisherman and dangerously harassing Palestinian boats.
In response, the Al-Qassam Brigades (armed wing of Hamas) had filmed one such harassment of fishermen who defied Israel's lockdown of the seas, threatening to strike Israeli vessels if such an event occurred again. In response to this, Israel backed down and decided to ease off on its confrontations of Palestinian fishermen.
COVID-19 spread in Gaza and Israel's humiliation
Following the announcement of the first four cases of COVID-19 last week in Gaza, Israel had continued to prevent Palestinians from having access to fuel and most goods, intended to enter Gaza via the Kerem Salem crossing. The blackouts had caused a great crisis for Gaza's hospitals, only carrying a total of just under 70 ventilators.
Gaza's government continued negotiations with Qatar and talks with the Egyptians, yet for days Israel would not budge. Then finally a deal was struck with Qatar on the 31st of August, which put an end to the possibility – for now – of a military escalation. With Qatari aid money, international aid and COVID-19 aid, being allowed to enter Gaza. This coming in exchange for the Hamas government in Gaza stopping young people from flying the balloons across the separation fence.
According to polls taken across Israeli media, just under 70% of Israelis were not satisfied with the way the regime had dealt with the balloons. Israel also failed to install new rules of engagement. On top of this the resistance was able to secure more aid for its people and embarrassed the Israeli regime's military as some of its equipment was shown to be faulty. The resistance ultimately proved to have deterred the Israeli navy and also achieved being able to instill enough fear in the Israeli regime, of the resistance's capabilities, that it did not wish to at this time engage with the resistance.
By Robert Inlakesh
Source: Presstv