Palestine
Hamas: Israeli captives will not see the light until our detainees do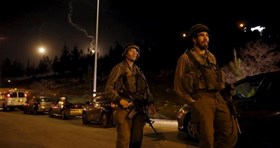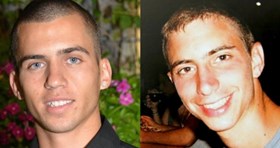 Hamas on Monday vowed that Israeli captives will not see the light until Palestinian detainees are released from Israeli jails. The statement was released by Hamas spokesman Abdullatif al-Kanou' during a rally held outside the headquarters of the Red Cross in Gaza in solidarity with the Palestinian hunger strikers in Israeli jails. Al-Kanou' harked back to the abduction of the Israeli captive Shalit as an instance of the iron will and productive potentials with which Hamas has been endowed over the decades, despite the wars and destruction it has been made to endure.
"The prisoners' cause is the cause of every single Palestinian," said al-Kanou'. "We had once said that Shalit will not see the day until our detainees do and the dream had come true. Today history repeats itself; Israeli captives will not be released until Israel releases our detainees," he stated. Over 7,000 Palestinian detainees are held in different Israeli lock-ups across the 1948 occupied Palestinian territories, including 1,500 sick detainees, 750 administrative prisoners, 70 women, 400 children, and five MPs. 41 prisoners have been jailed for over 20 years in Israeli prisons, some among whom incarcerated before the Oslo accord.
On April 2, Hamas's armed wing, the al-Qassam Brigades, released the names and pictures of four Israeli soldiers who are reportedly held captive by the group and refused to release any further details until Israel frees all prisoners who were re-arrested after being released in the Shalit deal.