Palestine
Hamas: Israeli crimes are not subject to statute of limitations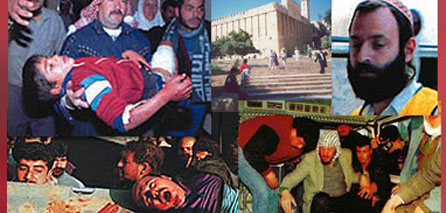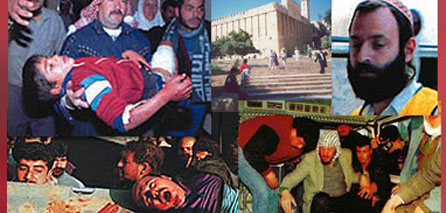 Hamas warned the occupation of the consequences of continuing its crimes against the Palestinians and their land, landmarks and holy sites, stressing that the Palestinian people will never give up their fundamental rights.
This came in a statement issued by the movement on Monday on the occasion of the 19th anniversary of the Ibrahimi Mosque massacre, which was committed by "Baruch Goldstein" and the occupation army, and which killed 29 worshippers and wounded dozens of others.
Hamas asserted that the occupation crimes are not subject to a statute of limitations.
The movement stressed that the occupation plans as well as settlement and Judaization projects in the occupied cities of al-Khalil and Jerusalem, in light of the international silence, will not succeed in obliterating the Arab and Islamic landmarks, thanks to the steadfastness the Palestinian people.
It pointed out that the best way to confront the Israeli crimes is to unite the efforts in order to achieve a comprehensive national reconciliation based on the adherence to the national rights and fundamentals.
Hamas stressed that the resistance in all its forms – and mainly the armed resistance – is the only way to liberate the land, achieve the right of return and defeat the occupation.
It demanded in its statement the Organization of Islamic Cooperation and the Arab League to defend the Palestinian people, land and holy places from the danger of Judaization. It also called on the masses of the Arab and Islamic nation to support the steadfastness of Palestinian people until they regain their legitimate rights.