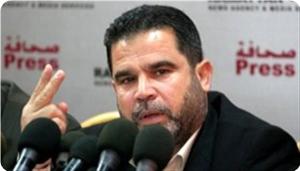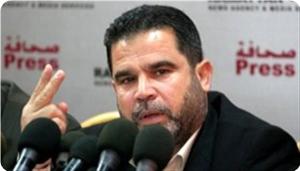 Dr. Salah Al-Bardawil, a Hamas leader, has said that a number of Egyptian media outlets were involved in a concentrated incitement campaign against Hamas supported by the "Zionist entity".
Bardawil told the PIC on Tuesday that huge funds are being channeled for those outlets to smear Hamas and accuse the movement with involvement in the internal Egyptian incidents.
He stressed his movement's policy of not interfering in any country's internal affairs and any other reports in this regard are mere fabrication aimed at serving certain political ends.
Hamas is keen on maintaining mutual relations based on respect with all except Israel, Bardawil said, adding that Hamas is keen on Egypt's security and considers it part of Palestine's security.
The Hamas leader affirmed that whoever spreads such rumors was definitely connected to the "Zionist propaganda machine" that always seeks to drive a wedge between Hamas and the Egyptian people.
For his part, Hamas spokesman Fawzi Barhoum said on his Facebook page on Tuesday that the media campaign was a "desperate attempt to smear Hamas".
He said that his movement stands at equal footing with all Egyptian political parties, adding that enemies to Egypt and Hamas are the only parties benefitting from such a campaign.
A number of Egyptian media outlets recently claimed that thousands of Hamas fighters had entered Egypt through Gaza tunnels to support president Mohammed Morsi in face of his political opponents.