Palestine
Hamas leader Dr. Bardawil warns of campaign in Egypt to tarnish image of Palestinians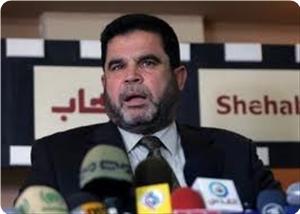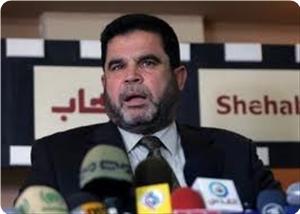 Hamas leader Dr. Salah Bardawil warned of the continued "systematic and organized campaign" to distort the resistance and drive a wedge between Palestinian and Egyptian peoples, waged by bodies inside the Ramallah authority.
Bardawil accused in remarks to Quds Press on Sunday Palestinian, Egyptian, Arab and international bodies of inciting against Hamas and tarnishing the resistance.
He said that the Fatah authority in Ramallah, in coordination with some Israeli parties, send fabricated information to the Egyptian media in order to raise suspicions against Hamas and drive a wedge between the Palestinian and Egyptian peoples.
Meanwhile, the Brigades of Martyr Izz al-Din al-Qassam denied releasing a statement talking about supporting the Muslim Brotherhood in Egypt claimed to be signed by the commander of the Qassam Brigades in the Gaza Strip.
Abu Obeida, spokesman for Al-Qassam Brigades, said in a statement on Sunday that those who are promoting such lies at such sensitive situation are the enemies of the Egyptian and Palestinian peoples and want to serve Israel.
He warned the media in all its forms from the dissemination and promotion of such lies, stressing that the Qassam Brigades do not operate outside the borders of Palestine and that their only enemy is the Israeli occupation.